Liraglutide effective for Weight loss in Patients With Severe Mental Illness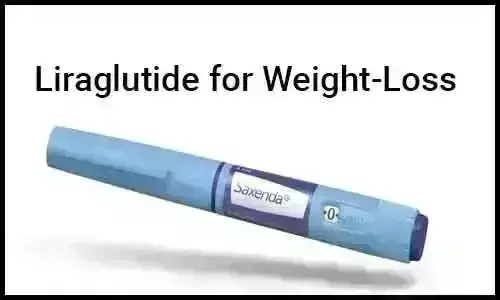 The prevalence of overweight and obesity is 2-3 times higher among people with schizophrenia than in the general population. In a recent study, researchers have reported that liraglutide potentially reduced the BMI, waist circumference and improves HbA1c when compared with placebo. The study findings were published in the journal Diabetes, Obesity & Metabolism on February 02, 2021.

Weight gain occurs early in the natural history of schizophrenia with a significant proportion of people with first-episode psychosis being overweight before treatment. Substantial weight gain, often more than 7%, occurs rapidly within 6-8 weeks after antipsychotic treatment initiation. Although previous studies suggest a potential use of GLP-1 receptors agonists to treat antipsychotic-induced weight gain, the doses used were the diabetes doses rather than obesity dose. Therefore, researchers of the Moorgreen Hospital, UK conducted a study to investigate the feasibility and acceptability of using liraglutide 3.0 mg daily to address this problem.
It was a double‐blind, randomised, placebo‐controlled pilot trial in 47 adults with schizophrenia, schizoaffective, or first‐episode psychosis prescribed antipsychotic medication who were overweight or obese. Researchers administered once-daily subcutaneous liraglutide or placebo, titrated to 3.0 mg daily, for 6 months. The major outcome assessed was recruitment, consent, retention and adherence. They also assessed weight, HbA1c and Brief Psychiatric Rating Scale.
Key findings of the study were:
• Among 799 screened patients, 44% were not eligible and 28% were unable to contact. The authors mentioned that the commonly stated reason why eligible candidates declined to participate related to the study-specific medication and protocol (n= 50). Finally, 47 participants were randomised, with 79% completing the trial.
• Upon analysis, researches noted that participants in the liraglutide arm had lost a mean 5.7±7.9 kg compared with no significant weight change in the placebo group (treatment difference −6.0 Kg).
• They also noted that the BMI, waist circumference and HbA1c reduced in the intervention group.
The authors concluded, "This study supports the need for a larger randomised controlled trial to evaluate the use of liraglutide (maximum dose 3.0 mg daily) in the management of obesity in people with severe mental illness".
For further information:
https://dom-pubs.onlinelibrary.wiley.com/doi/10.1111/dom.14334
Article Source :
Diabetes, Obesity & Metabolism