Low carbohydrate diet improves blood sugar and renal performance in diabetics: Study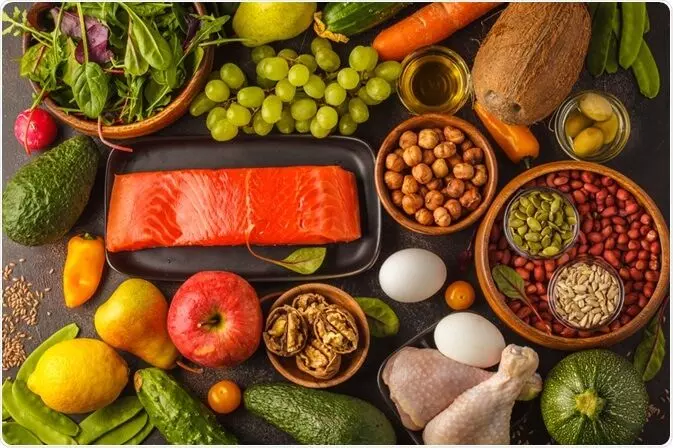 Intake of low-carbohydrate diet for over two years was associated with better renal performance, as well as better blood sugar control, among older adults with type 2 diabetes, reveals a new study.The study published in the Current Opinion in Endocrinology & Diabetes and Obesity suggests that in type-2 diabetic patients low carbohydrate diet is beneficial in reducing renal and cardiovascular risk factors.
Low-carb diet is a diet that limits intake of foods rich in carbohydrates. These foods include bread, pasta, biscuit, cake, sugar, sugary drinks etc. In addition to restricting intake of these foods, they are to be replaced with low-carb options like spinach, cauliflower and other high fibre and protein-rich food items such as eggs, meat, cheese, nuts. fish and poultry.
Patients with type-2 diabetes who follow a low carbohydrate diet (LCD) may increase their dietary protein intake. Dietary protein can alter renal function hence there is a debate about its role in renal disease. There is concern that higher protein intakes may promote renal damage, and that low carbohydrate diets themselves may impact cardiovascular risk.
In this study, a group of researchers from the United Kingdom reviewed the existing evidence around low carbohydrate diets, renal and cardiovascular risk factors and compare them to results obtained in a real-world, primary care setting.
Chronic kidney disease (CKD) is a common microvascular complication seen in type-2 diabetic patients, which is caused in part by; chronically increased glomerular pressure, hyperfiltration, increased blood pressure and advanced glycation end products. Hyperglycemia can be seen as central to all of these factors.
An important finding of this study was:
Among the cohort of 143 patients with normal renal function or only mild Chronic kidney disease (CKD), over an average of 30 months the serum creatinine improved by a significant mean of 4.7 (14.9) μmol/L.
Thus, through this study the researchers demonstrated that a low carbohydrate diet is an effective the first step in its chronic kidney disease's correction.
However, the researchers could not illustrate the effect of the approach on people with T2D and moderate/severe Chronic kidney disease (CKD).
Thus, the researchers concluded that the low carbohydrate diet for people with type 2 diabetes may improve many renal and cardiovascular risk factors.
Reference:
Renal function in patients following a low carbohydrate diet for type 2 diabetes: a review of the literature and analysis of routine clinical data from a primary care service over 7 years by David U et. al published in the Current Opinion in Endocrinology & Diabetes and Obesity.
doi: 10.1097/MED.0000000000000658
Source : Current Opinion in Endocrinology & Diabetes and Obesity