Nebivolol has beneficial metabolic profile in diabetics with high BP compared to atenolol: Study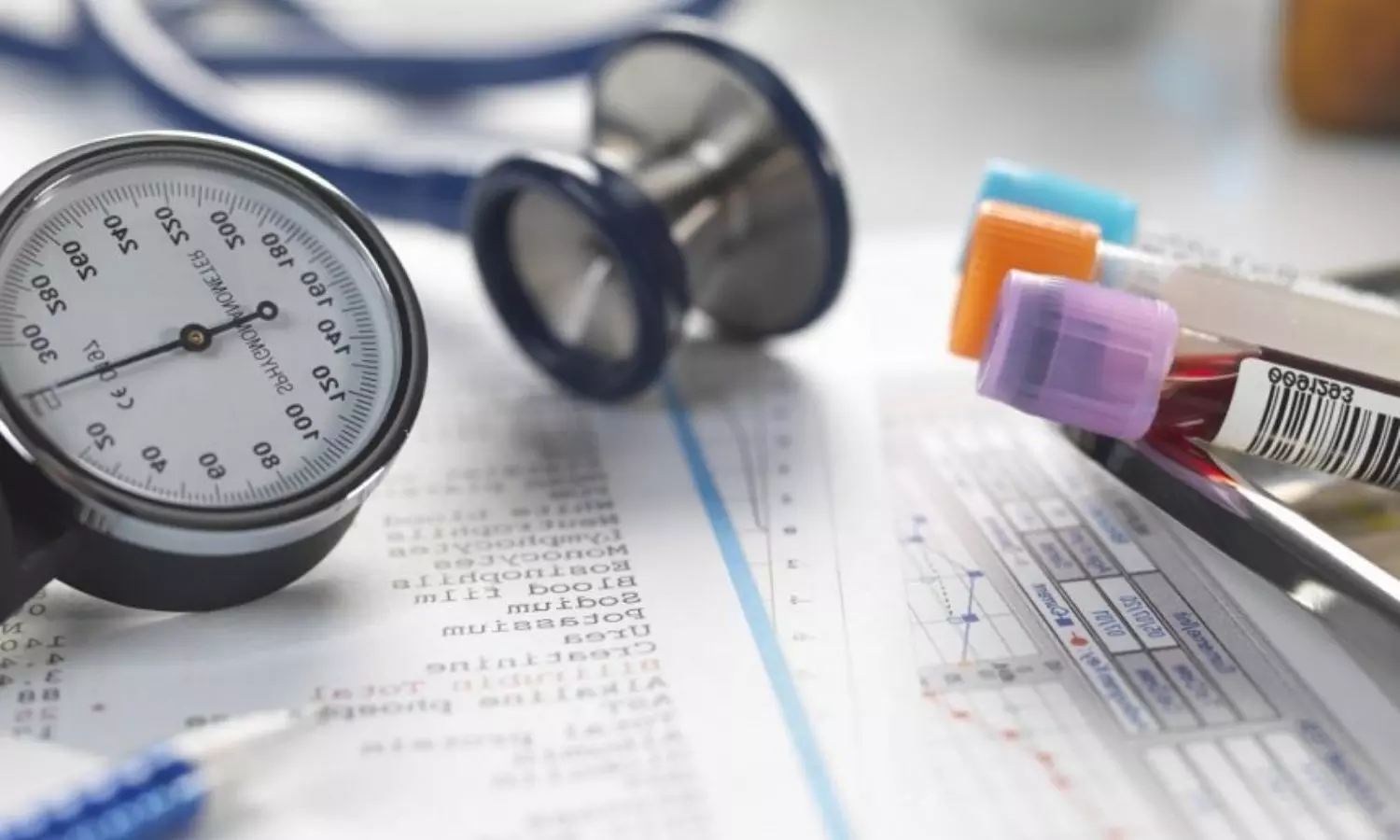 Pakistan: Nebivolol is beneficial over atenolol with regards to glycemic control and serum lipid profile in type 2 diabetes patients with concomitant hypertension, reveals a recent study published in the Pakistan Journal of Pharmaceutical Sciences.
Blood pressure control in patients with hypertension and metabolic abnormalities is challenging as many antihypertensive drugs adversely affect metabolism. Nebivolol is a third-generation β-blocker, with the highest β(1) selectivity and nitric-oxide-derived vasodilatation. It also shows antioxidant and antiproliferative property that has a beneficial metabolic profile versus second-generation β blockers like atenolol.
Against the above background, Abdul Majid, Department of Cardiology Sheikh Zayed Medical College/Hospital Rahim Yar Khan, Punjab, Pakistan, and colleagues aimed to evaluate the effect of nebivolol and atenolol on glycemic control and lipid profile in type 2 diabetes patients with concomitant hypertension.
For this purpose, they conducted a 12 week double-blind randomized clinical trial. The patients were randomly assigned into two groups. Patients in group A were given tablet nebivolol 5-10mg while patients in group B were given tablet Atenolol 25-50mg/daily for a period of 12 weeks. Pre and post data were analyzed by SPSS 20.
Key findings include:
After 12 weeks, both drugs lowered blood pressure significantly i.e. nebivolol (SBP from152±12 to130±14, DBP from 95±12 to78±8.5) Atenolol (SBP from148±16.5 to 128±15.5, DBP from 90±10.5 to 82±12).
Similarly, both Nebivolol and Atenolol did not any significant effect on glycemic control and lipid profile at 12 weeks within groups.
When comparison was done between two groups, Nebivolol significantly reduced blood sugar, HbA1c, total cholesterol, triglycerides, LDL-Cholesterol, and HDL-Cholesterol as compared to atenolol.
The researchers concluded, "comparison with atenolol, Nebivolol has a beneficial effect on glycemic control and serum lipid profile."
Reference:
Majid A, Javed A, Hussain M, Faisal Z, Elahi A, Akhtar L. Effect of nebivolol beneficial on lipid profile and glycemic control in comparison with Atenolol in patients with type 2 DM with concomitant hypertension. Pak J Pharm Sci. 2021 Sep;34(5(Supplementary)):1891-1895. PMID: 34836856.
Source : Pakistan Journal of Pharmaceutical Sciences