New Hand-held breathalyser may help detect diabetes and cancer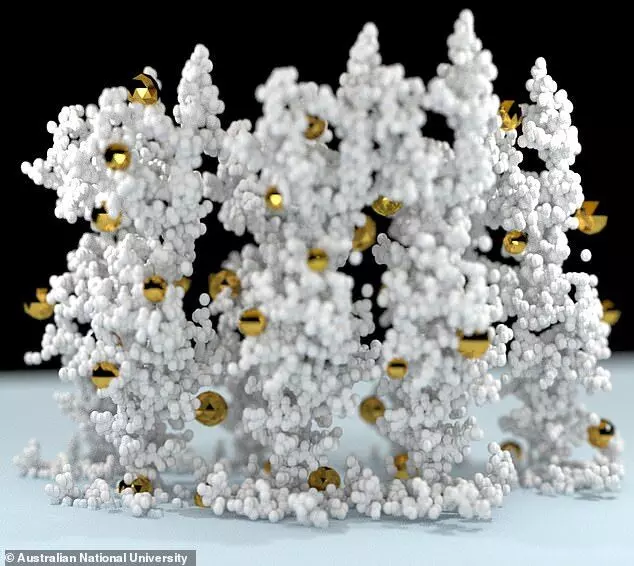 Dr Mohsen Rahmani and colleagues have devised a new sensor (Photonic Fractal Metamaterials) that will help develop a breathalyzer to detect early warning signs of chronic diseases such as diabetes and cancer.

A handheld device that detects signs of diabetes and cancer in a person's BREATH in exhaled air. It analyses volatile organic compounds (VOCs) emanating from human exhaled breath that can provide deep insight into the status of various biochemical processes in the human body. VOCs can serve as potential biomarkers of physiological and pathophysiological conditions related to several diseases.

The research has been published in the journal Advanced Material.
A prototype of the device, which will look similar to the technology cops use to detect alcohol in breath of drunk drivers, is being created.
This highly-sensitive sensor has been created from a material called a 'nanoparticle scaffold' which is made of tiny pieces of metal and semiconductors and thousands of times smaller than a human hair. This media architecture consists of a stochastically ordered distribution of plasmonic nanocrystals in a fractal scaffold of high‐index semiconductors. The authors noted that the self‐assembly mechanism of this fractal architecture allows fabrication of micrometer‐thick media over surfaces of several square centimeters in a few seconds.
This proof-of-concept study is now being taken to the next phase and a prototype is currently being built which is similar to the device used by police to detect drunken drivers. Currently, blood tests are used to determine the signs of disease. Though biomarkers can be detected in the person's breath its concentration is found to be much lesser and the present lab analysis is also expensive involving equipment and skilled professionals. For this purpose, researchers from Nottingham Trent University and the Australian National University have been working on a cheap and easy way to detect them without invasive procedures.
They wanted to develop specialized nanoparticles that increase the sensitivity of optical tests without the use of electricity and highly trained professionals to give results.
"The good thing about breath is it's full of biomarkers that could help us to detect chronic illnesses, but their concentration is so little in gaseous environments," said Dr Mohsen Rahmani, a Royal Society Wolfson Fellow at Nottingham Trent in an interview. He further added, "The problem up to now has been the lack of a reliable detector. Our new material, however, would be able to detect a low concentration of biomarkers freely moving within these environments. Our sensing material will not need batteries, wires or large and expensive lab equipment".
After the development of a new sensor, a breathalyzer test can soon be made that can detect early warning signs of chronic diseases such as diabetes and cancer. Scientists have reported that the new material can recognize molecules that are only present in a breath sample at the level of 100 parts per million, comparable to current laboratory methods.
Dr Mohsen Rahmani said, "This paves the road for the next generation of pocket-size sensors that could quickly and reliably diagnose the disease at very early stages, simply by blowing on them."
For further information:
Article Source :
ADVANCED MATERIALS