Novel biomarker for early detection of heart disease in prediabetes patients: JAPI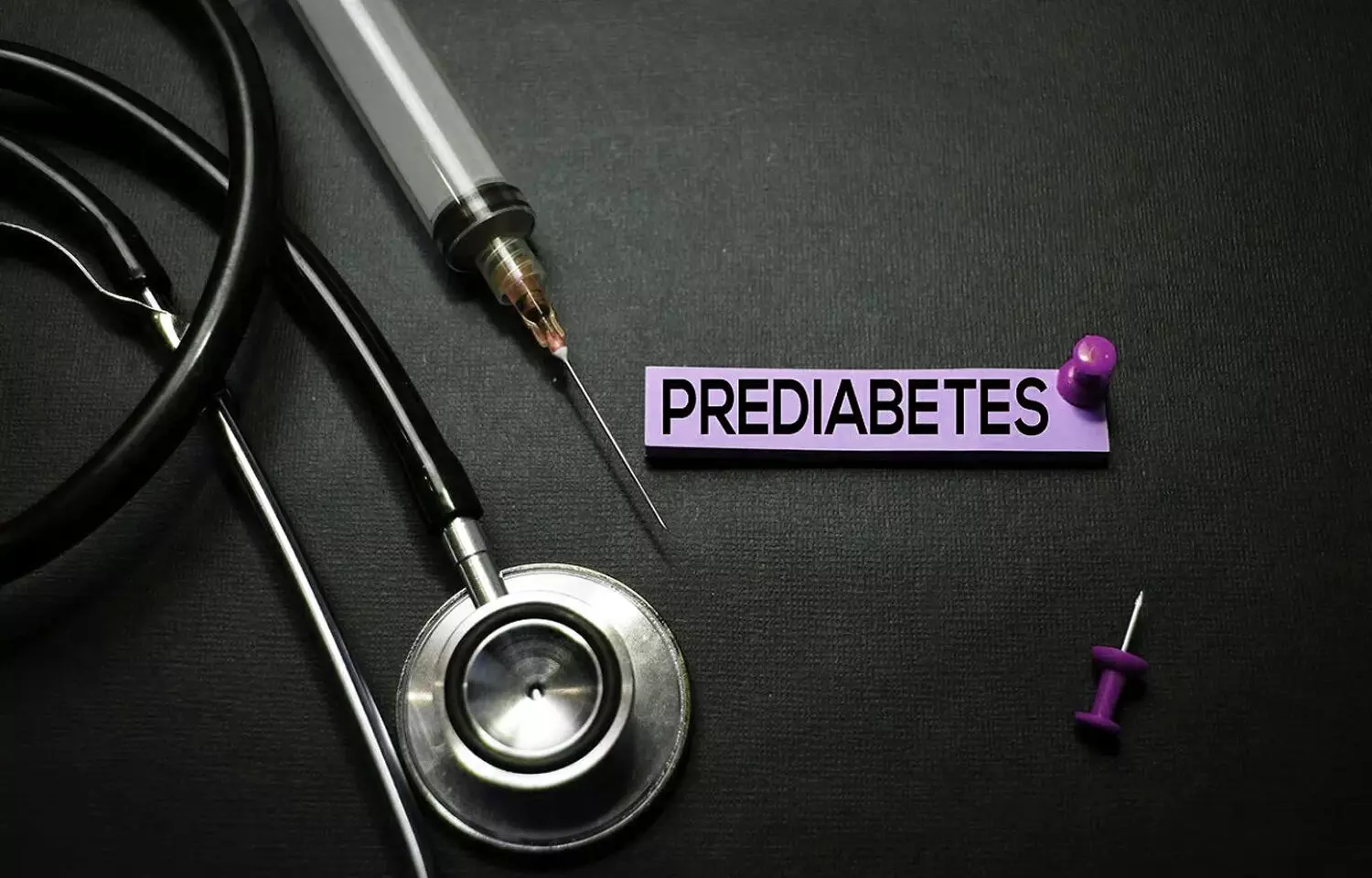 Delhi: Measuring serum retinol-binding protein-4 (RBP4) levels can be used for the early assessment of cardiovascular risk in patients with prediabetes, finds a recent study. This may help in the early detection of atherosclerosis in such patients resulting in early intervention and thus preventing future complications.
The findings of the study are published in the Journal of the Association of Physicians of India.
Diabetes and prediabetes patients are at increased risk of atherosclerotic cardiovascular diseases which is the leading cause of morbidity and mortality in them. In insulin-resistant states, increased levels of various adipose-derived cytokine (adipokine) has been found to have an important role in the process of atherosclerosis. RBP4, (belonging to lipokalin family) is one such novel adipokine that has a role in the pathogenesis of insulin resistance and CVD by exerting an inflammatory process. Early detection of these inflammatory cytokines might be helpful in n prognosticating the pace of disease besides instituting early interventional maneuvers.
Against the above background, Ajay Chauhan and his team from Dr. RML Hospital, New Delhi aimed to compare serum levels of RBP4 in prediabetics and controls and to correlate levels of RBP4 with HOMA-IR and CIMT.
The case-control study included 60 prediabetic patients and 60 age, sex, BMI matched controls. The researchers measured serum levels of fasting and postprandial blood glucose, glycated hemoglobin (HbA1c) and fasting insulin levels in both cases and controls.
HOMA-IR values in both the groups were calculated using fasting glucose and insulin levels. Serum RBP4 levels were measured using ELISA. The values obtained were compared between cases and controls. CIMT was only measured in cases using B-mode ultrasonography.
Based on the study, the researchers found that:
Median (IQR) of fasting plasma insulin levels (uIU/ml)in cases was 11.3 versus that of controls which was 5.73.
HOMA-IR median (IQR) in cases and controls was 3.12 and 1.21respectively.
Median (IQR) for RBP4 in cases was 67.4 which was significantly higher as compared to controls 33.92.
Significant positive correlation was seen between RBP4 with both, HOMA-IR and mean CIMT with correlation coefficients of 0.3693 and 0.621 respectively.
On performing univariate linear regression analysis it was found that with increase in serum RBP4 levels by 1 mg/L, HOMA-IR and mean CIMT significantly increased by 0.007 units and 0.001 mm respectively.
"Our findings showed that RBP4 levels in prediabetic patients may be considered as a surrogate marker for early atherosclerosis and can be used as an early predictor for the same. It may further help in early intervention and thus prevention from future complications," concluded the authors.
Reference:
The study titled, "Serum Retinol Binding Protein-4 Levels in Prediabetics – Novel Biomarker of Insulin Resistance and Atherosclerosis," is published in the Journal of the Association of Physicians of India.
DOI: https://www.japi.org/x2946454/serum-retinol-binding-protein-4-levels-in-prediabetics-ndash-novel-biomarker-of-insulin-resistance-and-atherosclerosis
Source : Journal of the Association of Physicians of India