Oily Fish consumption reduces risk of Type 2 Diabetes: Study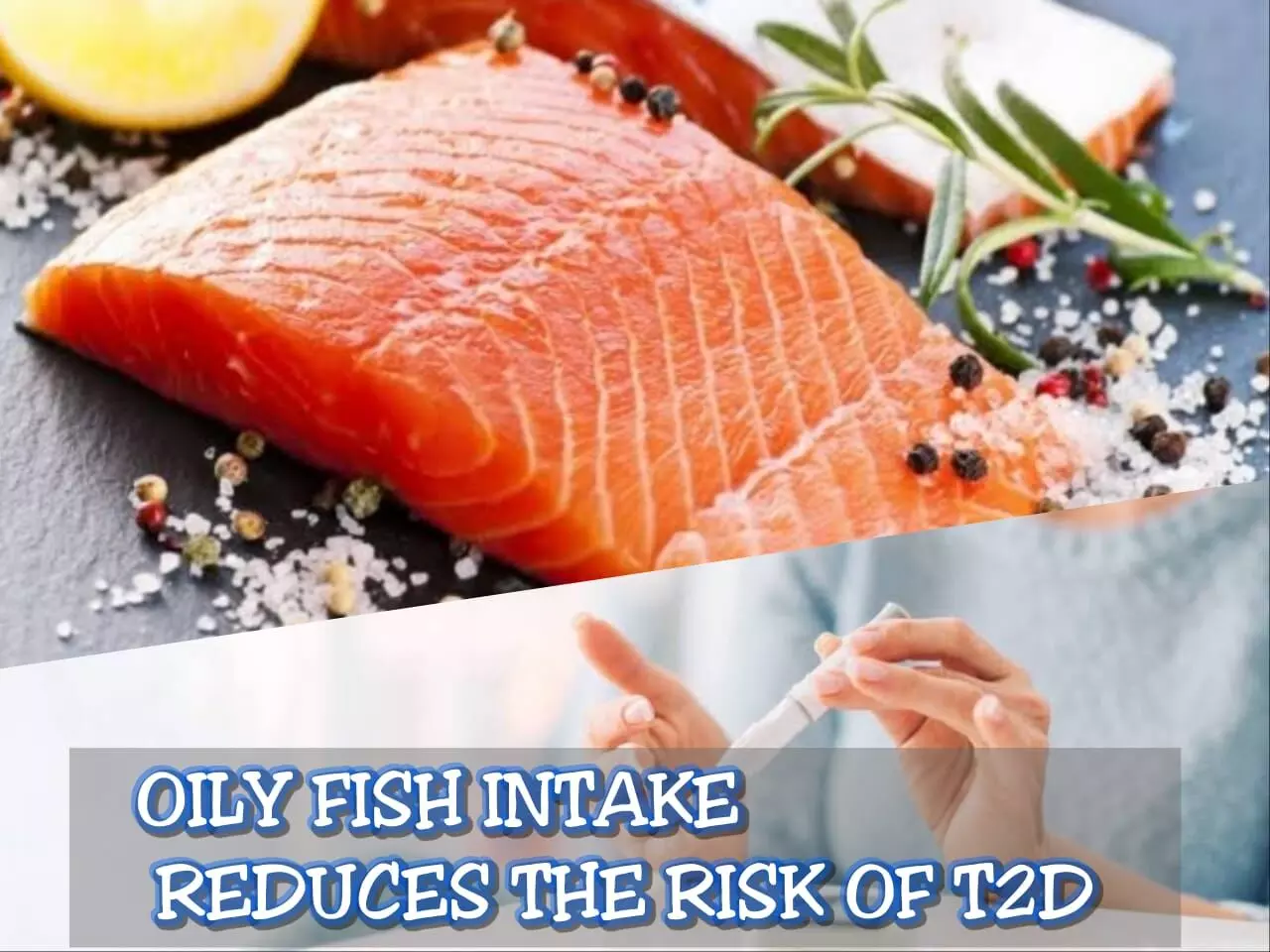 Previous ecological study suggest that fish intake may also play a role in preventing type 2 diabetes, which was supported by an animal experiment that showed a favorable effect of long-chain omega-3 fatty acids, which are abundant in fish, on insulin resistance. Recent study findings adds an additional evidence suggesting that the Consumption of oily fish, but not nonoily fish, is associated with a lower risk for type 2 diabetes (T2D). The research has been published in the journal Diabetes Care on January 11, 2021.

Potential benefits of a diet rich in fish and seafood were previously highlighted with the observation of low prevalence of chronic diseases among Greenland Inuit populations, who consume predominantly a marine diet. Substantial evidence demonstrates an inverse association between habitual fish intake and coronary heart disease and stroke. Such evidence has been translated into dietary recommendations to eat at least "two portions of fish per week, one of which should be oily". Evidence regarding the beneficial effects of fish intake and fish oil supplements on the risk of type 2 diabetes is inconclusive. Therefore, researchers of New York conducted a study to evaluate associations of oily and nonoily fish consumption and fish oil supplements with incident type 2 diabetes (T2D).

It was a population-based prospective study in which researchers evaluated the data of 392,287 middle-aged and older participants in the UK Biobank who were free of diabetes, major cardiovascular disease, and cancer and had information on habitual intake of major food groups and use of fish oil supplements at baseline (2006–2010).
Key findings of the study were:
♦ During a median of 10.1 years of follow-up, researchers have found that there were 7,262 incident cases of T2D.
♦They noted that for those who reported less than one serving/week, one serving/week and two or more servings/week of oily fish consumption, the multivariable-adjusted hazard ratios of T2D were 0.84, 0.78, and 0.78, respectively when compared with participants who never an oily fish.
♦ They found no such association between consumption of nonoily fish and the risk of type 2 Diabetes.
♦ They also found that the participants who regularly consumed fish oil at baseline had a 9% lower risk of T2D compared with nonusers.
♦ They noted an 18 per cent lower risk among baseline regular users of fish oil who also reported fish oil use during at least one of the 24-hour dietary recalls versus constant nonusers.
The authors concluded, "Our findings suggest that consumption of oily fish but not nonoily fish was associated with a lower risk of T2D. Use of fish oil supplements, especially constant use over time, was also associated with a lower risk of T2D".
For further information:
https://care.diabetesjournals.org/content/early/2021/01/05/dc20-2328
Article Source :
 Diabetes Care