Optimum blood sugar control improves outcomes in COVID-19 patients: Study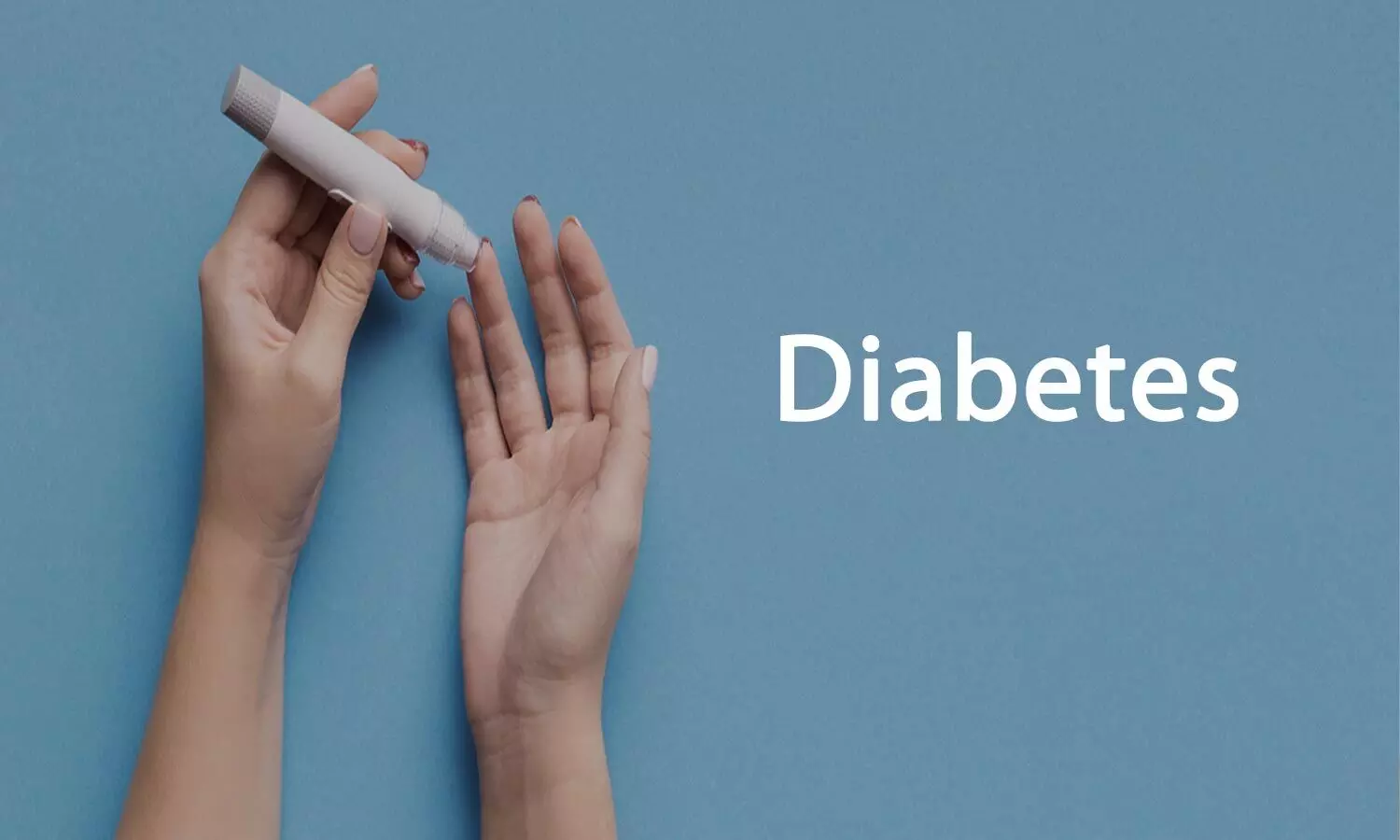 It is well known that poor blood sugar control in patients with Covid 19 Infection is linked to poor outcomes. One in ten COVID-19 patients with diabetes die within a week of entering the hospital and 20% need ventilator support. Therefore the importance of good blood sugar control can't be undermined.
Researchers at University of Campania in Caserta, Italy have found that Insulin infusion helps achieve blood sugar targets and help reduce the risk for poor outcomes in patients with hyperglycemia and COVID-19. The new study has been published in the journal Diabetes Care.
Dr Celestino Sardu et al evaluated the effects of optimal blood sugar control in patients with hyperglycemia and COVID-19. In all 59 patients with COVID-19 hospitalized with moderate disease and admission glycemia >7.77 mmol/L (including 34 with normal blood sugar and 25 hyperglycemic) were included in the study.
Interleukin 6 (IL-6) and D-dimer levels were evaluated at admission and weekly during hospitalization. The composite end point was severe disease, admission to an intensive care unit, use of mechanical ventilation, or death.
In the hyperglycemic group, 7 (28%) and 18 (72%) patients were diagnosed with diabetes already before admission, and 10 (40%) and 15 (60%) were treated without and with insulin infusion, respectively.
The mean of glycemia during hospitalization was 10.65 ± 0.84 mmol/L in the no insulin infusion group and 7.69 ± 1.85 mmol/L in the insulin infusion group. At baseline, IL-6 and D-dimer levels were significantly higher in the hyperglycemic group than in the normoglycemic group (P < 0.001).
Despite that all patients were on standard treatment for Covid-19 infection, IL-6 and D-dimer levels persisted higher in patients with hyperglycemia during hospitalization.
The researchers found that in a risk-adjusted Cox regression analysis, both patients with high blood sugar and patients with diabetes had a higher risk of severe disease than those without diabetes and with normal blood sugar. Cox regression analysis evidenced that patients with hyperglycemia treated with insulin infusion had a lower risk of severe disease than patients without insulin infusion.
The researchers concluded that Insulin infusion may be an effective method for achieving glycemic targets and improving outcomes in patients with Covid-19."Because inflammatory cytokines and procoagulative status have been shown to induce poor outcome in patients with COVID-19, we speculate that optimal glycemic control, by reducing interleukin-6 and D-dimer levels, may reduce the risk of progression of the infectious disease," the researchers write.
For further reference log on to:
Diabetes Care 2020 May; dc200723.
Source : Diabetes Care