Prolonged metformin treatment tied to more severe neuropathic pain in diabetics: Study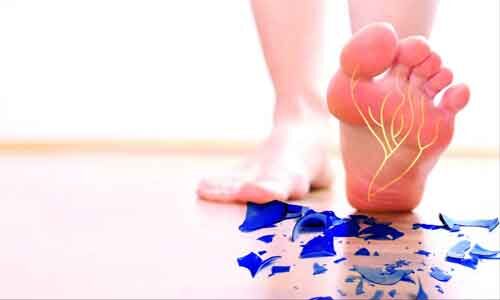 Egypt: Diabetes patients treated with prolonged and higher doses of metformin are at a higher risk of more severe diabetic peripheral neuropathy (DPN) and lower cobalamin (vitamin B12), finds a recent study.
Diabetes mellitus (DM) is a chronic metabolic disease associated with high blood sugar owing to impaired insulin secretion, insulin activity, or both. High blood sugar levels can cause damage to all parts of the body including the cardiovascular system, eyes, kidneys, and nervous system in form of Metformin is first line treatment of diabetes.

The findings of the study, published in the journal Scientific Reports, suggest that diabetes patients treated with metformin should be monitored for serum methylmalonic acid, cobalamin, and homocysteine to mitigate DPN symptoms. Cobalamin is associated with various metabolic functions including intact nervous system and generation of RBCs, so its dysfunction can cause neurological impairment and anemia.
Metformin-treated diabetics (MTD) showed a decrease in cobalamin, a rise in methylmalonic acid, and homocysteine, leading to accentuated diabetic peripheral neuropathy. The study by Mohammed El-Sherif, Mansoura University, Mansoura, Dakahlia, Egypt, and colleagues aimed to determine whether or not metformin is a risk factor for diabetic peripheral neuropathy.
For the purpose, the researchers compared MTD to non-metformin-treated diabetics (NMTD) clinically using the Toronto Clinical Scoring System (TCSS), laboratory (methylmalonic acid, cobalamin, and homocysteine), and electrophysiological studies.
Key findings of the study include:
Median homocysteine and methylmalonic acid levels in MTD vs. NMTD were 15.3 vs. 9.6 µmol/l and 0.25 vs. 0.13 µmol/l, respectively with high statistical significance in MTD.
There was a significantly lower plasma level of cobalamin in MTD than NMTD.
Spearman's correlation showed a significant negative correlation between cobalamin and increased dose of metformin and a significant positive correlation between TCSS and increased dose of metformin.
Logistic regression analysis showed that MTD had significantly longer metformin use duration, higher metformin dose > 2 g, higher TCSS, lower plasma cobalamin, and significant higher homocysteine.
"Our findings suggest that diabetics treated with metformin for prolonged duration and higher doses were associated with lower cobalamin and more severe diabetic peripheral neuropathy.
Source : Scientific Reports