T2D patients more at risk of diabetic ketoacidosis related mortality compared to T1D patients: Study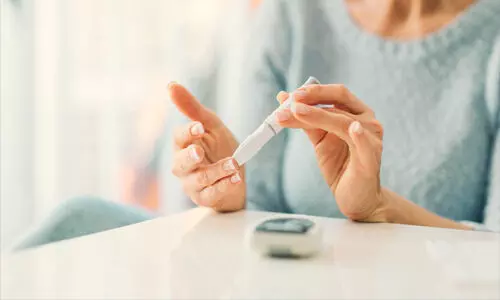 According to recent research report published in The Journal of Investigative Medicine, the rate of mortality resulting from diabetic ketoacidosis (DKA) was found to be increased in patients with type 2 diabetes (T2D) compared with those with T1D. The research further affirmed that patients with T2D stayed in the hospital longer with commensurate, increased healthcare costs and had an increased likelihood of developing sepsis compared with patients with T1D.

Diabetic ketoacidosis (DKA) is a known complication of patients with type 1 diabetes mellitus (T1DM), but less common in type 2 diabetes mellitus (T2DM).The aim of this study was to compare the outcomes of patients admitted to the hospital with DKA in T1DM versus T2DM. This was a population-based, retrospective, cohort study using data from the Nationwide Inpatient Sample. The group of patients hospitalized for DKA was divided based on a secondary diagnosis of either T1DM or T2DM. The primary outcome was inpatient mortality, and the secondary outcomes were rate of complications, length of hospital stay (LOS) and total hospital charge (THC).
Results highlighted some key facts.
The inpatient mortality for DKA was 0.27% (650 patients). In T2DM, the adjusted OR (aOR) for mortality was 2.13 (95% CI 1.38 to 3.28, p=0.001) with adjusted increase in mean THC of $6035 (95% CI 4420 to 7652, p<0.001) and mean LOS of 0.5 day (95% CI 0.3 to 0.6, p<0.001) compared with T1DM.
Patients with T2DM had significantly higher odds of having septic shock (aOR 2.02, 95% CI 1.160 to 3.524, p=0.013) compared with T1DM.
T2DM was associated with higher inpatient mortality, septic shock and increase in healthcare utilization costs compared with T1DM.
The clinical significance of this study was to promote awareness of DKA as a cause of increased mortality in patients with T2D compared with those with T1D. Further,this study provided necessary information for the development and implementation of a risk-stratification system in clinical practice to predict and prevent adverse outcomes in patients with T2D who are hospitalized with DKA.
For full article follow the link: Shaka H, Wani F, El-Amir Z, et al. Comparing patient characteristics and outcomes in type 1 versus type 2 diabetes with diabetic ketoacidosis: a review and a propensity-matched nationwide analysis. J Investig Med. Published online May 10, 2021. doi:10.1136/jim-2021-001901
Source: The Journal of Investigative Medicine
Source : The Journal of Investigative Medicine