Vital signs may fluctuate in diabetes patients during cataract surgery under LA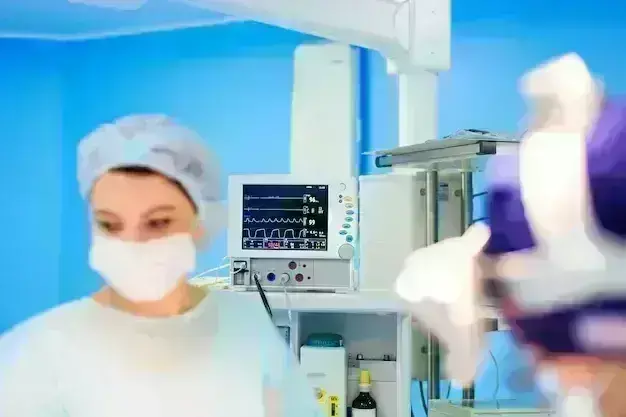 As anesthesia has a marked effect on peri-operative autonomic function, the interplay between diabetic neuropathy and anesthesia may result in unexpected hemodynamic instability during surgery. In a recent study, researchers found that vitals might fluctuate during cataract surgeries with local anesthesia in diabetic patients. The study findings were published in the journal PLOS ONE on March 22, 2022.

Hemodynamic complications may occur during ophthalmic surgeries performed under local anesthesia, which may cause serious problems in the ocular and systemic conditions. However, few studies have been reported regarding the hemodynamic state of DM patients during a recent minimal invasive cataract surgery with local anesthesia. Therefore, Dr Yuka Kojima and her team conducted a study to evaluate the intraoperative alteration of the vital signs in diabetic patients during cataract surgery with local anesthesia.
In a retrospective chart review, the researchers assessed clinical records of 428 patients who underwent cataract surgeries with local anesthesia. They evaluated systolic/diastolic blood pressures and pulse rates at pre-operation, 5, 10 and 15 minutes during the surgeries. They further compared the factors between non-diabetic patients (n = 325) and diabetic patients (n = 103).
Key findings of the study:
Upon analysis, the researchers found that diabetic patients had significantly higher fasting blood sugar and preoperative pulse rate.
They also found that diabetic patients showed significantly higher systolic blood pressure compared to non-diabetic patients at 5 and 10 minutes from the beginning of surgery.
In the non-diabetic patients, they noted that the pulse rate was significantly decreased at 5 minutes from the beginning of surgery which was maintained during the surgery, but no change was observed in the pulse rate of the diabetic patients.
The authors concluded, "Our results indicated that DM patients could show higher SBP and PR than non-DM patients during the latest cataract surgery. Therefore, we still need to be more careful with the vital signs of DM patients during cataract surgeries with local anesthesia."
For further information:
DOI: https://doi.org/10.1371/journal.pone.0265135
Keywords: Diabetic patient, Non diabetic patient, Local anesthesia, Cataract Surgery, Vital signs, systolic blood pressure, pulse rate, Alteration in Vitals, Ophthalmic surgery, hemodynamic state, PLOS ONE.
Article Source :
PLOS ONE Medical Dialogues Bureau consists of a team of passionate medical/scientific writers, led by doctors and healthcare researchers.  Our team efforts to bring you updated and timely news about the important happenings of the medical and healthcare sector. Our editorial team can be reached at editorial@medicaldialogues.in.