Vitamin D supplementation improves blood sugar after knee surgery in elderly: Study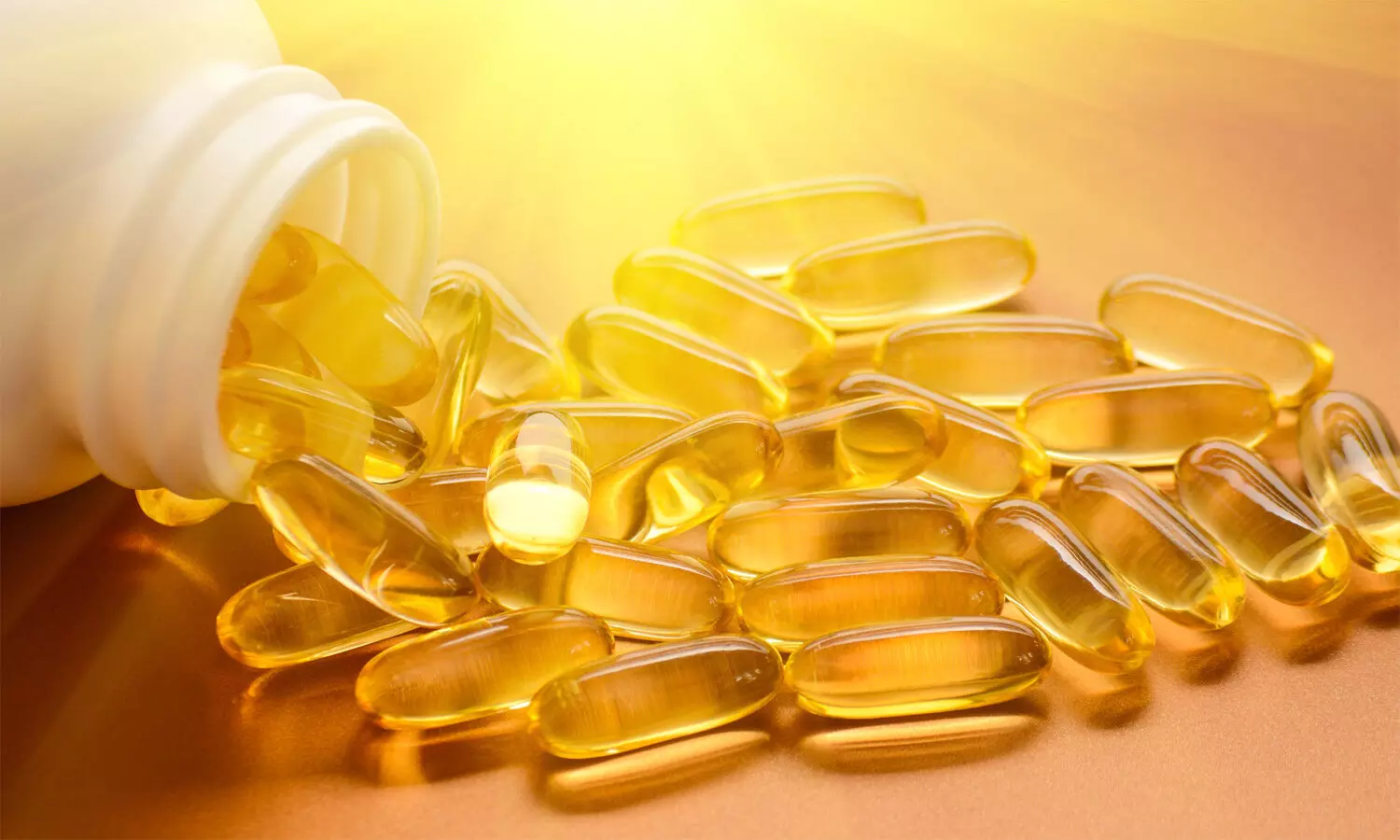 Switzerland: Vitamin D primarily known to promote bone mineralization has also been implicated as having a role in the development of diabetes. In the Past, large Mendelian randomization studies have indicated that genetically low Vitamin D levels are causal for an increased risk of developing type 2 diabetes.However, previous vitamin D supplementation trials have reported inconsistent results.

Researchers have found in a new study that Vitamin D supplementation over 2 years after unilateral knee replacement improved blood sugar control in older adults.However, there was no difference in fasting blood sugar or insulin sensitivity in older adults who received 800 versus 2000 IU of vitamin D.

The new study has been published in the journal Diabetes, Obesity and Metabolism.
Heike A. Bischoff‐Ferrari, University of Zurich, Zurich, Switzerland, and colleagues investigated the effect of daily 800 vs. 2000 IU of vitamin D supplementation over 2 years on blood sugar control in older adults after unilateral knee replacement.
The researchers performed the Zurich Multiple Endpoint Vitamin D Trial in Knee OA Patients between 2008 and 2014 in Zurich, Switzerland. 251 participants were randomized to receive either 800 or 2000 IU vitamin D3 daily for 24 months.
The study investigated the predefined secondary endpoints fasting blood sugar and Homeostatic Model Assessment for Insulin Resistance (HOMA‐IR) using linear mixed models adjusted for age, sex, baseline vitamin D deficiency and body mass index.
In the study, the researchers excluded patients with manifest diabetes and included almost 40% of the participants with impaired FBG, who in particular showed a significant improvement in glucose metabolism over time.
Key findings of the study include:
There was no significant difference in FBG between the group receiving 800 IU vs 2000 IU after two years with a least square mean (LSM) of 5.32 vs 5.39 mmol/L and no difference in HOMA‐IR 0.44 vs. 0.49, respectively.
FBG decreased significantly over time independent of vitamin D3 dose (800 IU: 5.54 to 5.32; 2000 IU: 5.5 to 5.39 mmol/L).
"Our findings demonstrate that there was no clinically meaningful difference between 800 and 2000 IU of vitamin D3 over 2 years in FBG or HOMA‐IR in community‐dwelling older adults. Glycemic outcomes improved in both groups," wrote the authors.

"Effects of vitamin D3 on glucose metabolism in patients with severe osteoarthritis: a randomized double‐blind trial comparing daily 2000 IU versus 800 IU vitamin D3," is published in the journal Diabetes, Obesity and Metabolism.
DOI: https://dom-pubs.onlinelibrary.wiley.com/doi/10.1111/dom.14307
Source : Diabetes, Obesity and Metabolism