Weight loss achieved through calorie restriction may lower CVD risk: Study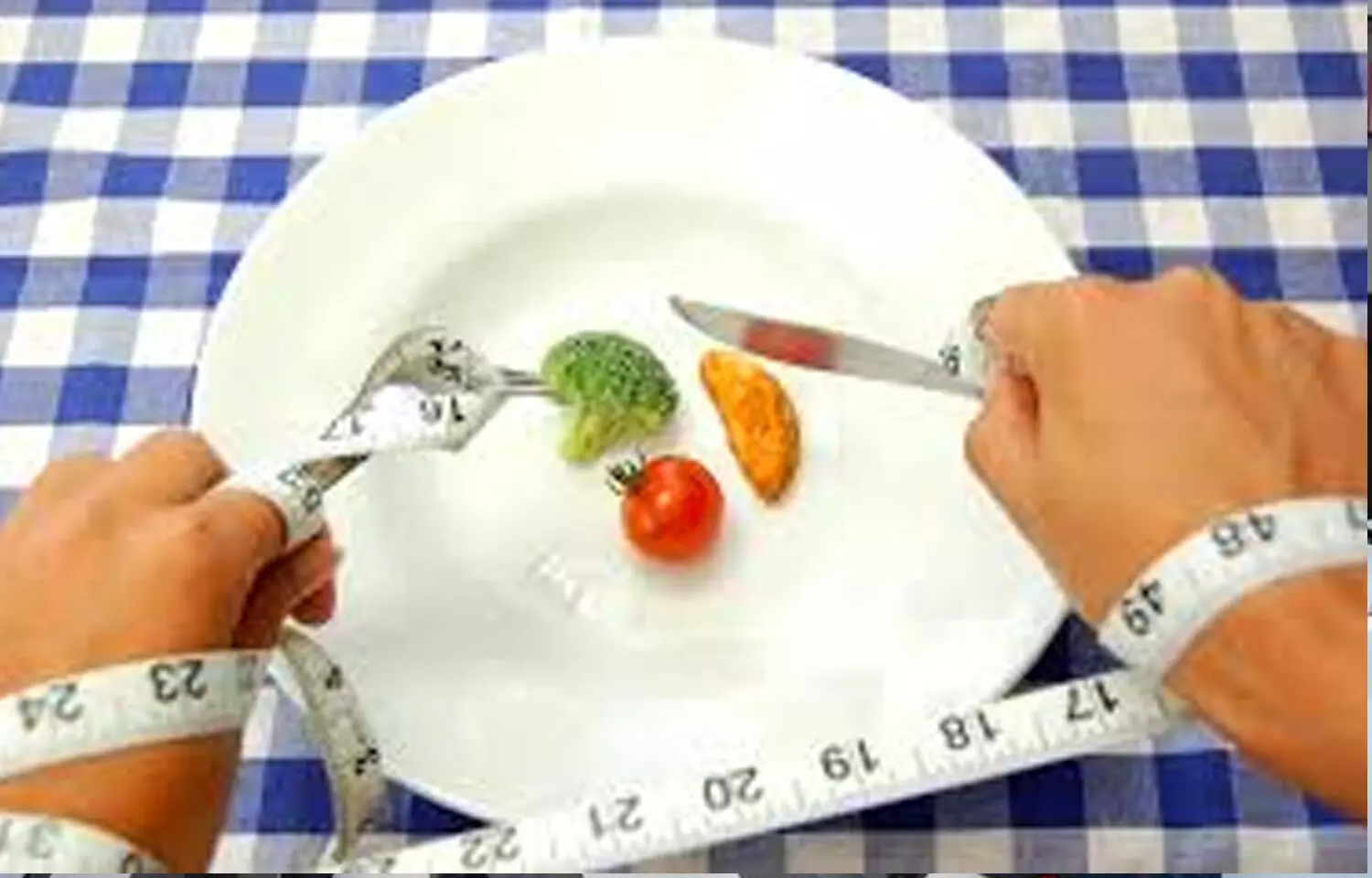 Italy: Weight loss through calorie and diet restriction may reduce the risk of cardiovascular disease (CVD) by improving peripheral lipid and cytokine profiles, suggests a recent study in the Journal of Endocrinological Investigation.
Weight loss in patients with metabolic syndrome has positive effects on cardiovascular and type 2 diabetes risks, but its effects on peripheral cytokines and lipid profiles in patients are still unclear.
Weight loss is shown to have positive effects on the risk of type 2 diabetes and CVD in patients with metabolic syndrome. However, its effects on peripheral cytokines and lipid profiles, is still not clear. P. Fiorina, Università Di Milano, Milan, Italy, and colleagues, therefore, aimed to determine the effects of diet-induced weight loss on metabolic parameters, lipids and cytokine profiles.
The study included 18 adult males with metabolic syndrome and Body Mass Index (BMI) between 25 and 35 kg/m2. They were subjected to a balanced hypocaloric diet for 6 months to reach at least a 5% body weight loss.
Key findings of the study include:
After weight loss, a significant improvement in BMI, waist circumference, insulin, fasting blood glucose and HOMA-IR (homeostasis model assessment of insulin resistance) was observed.
The analysis of LDL (low-density lipoprotein cholesterol) and HDL (high-density lipoprotein cholesterol) lipoproteins showed a change in their composition with a massive transfer of triacylglycerols from HDL to LDL.
This was associated with a significant reduction in peripheral pro-inflammatory cytokines such as IL-6, TNF-α, IL-8 and MIP-1β, leading to an overall decreased inflammatory score.
An interesting positive correlation was also observed among peripheral cytokines levels after diet and peripheral levels of CETP (cholesteryl ester transfer protein), an enzyme with a key role in lipid change.
"Our findings show that weight loss through balanced caloric restriction in patients with metabolic syndrome leads to a protective anti-atherogenic lipid profile and a reduced peripheral inflammatory environment, which are both associated with a decrease in cardiovascular risk," wrote the authors.
The study titled, "Anti-inflammatory effects of diet and caloric restriction in metabolic syndrome," is published in the Journal of Endocrinological Investigation.
DOI: https://link.springer.com/article/10.1007/s40618-021-01547-y
Source : Journal of Endocrinological Investigation