Chocolate consumption may decrease BMI and waist circumference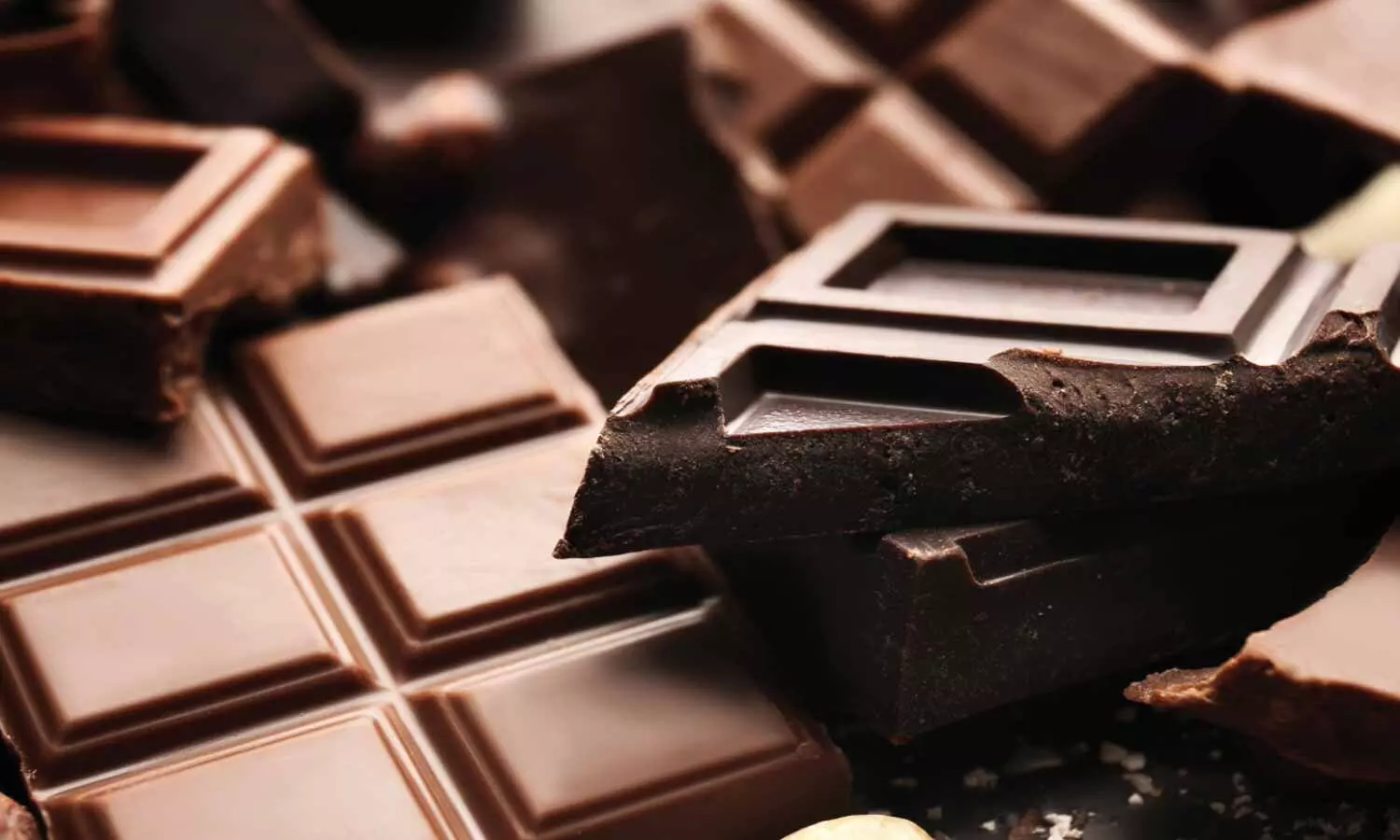 Good news for chocolate lovers. A new study suggests that people who eat sweet stuff may lower markers of adiposity. The study has been published in the American Journal of Medicine.
Obesity is a serious public health problem that has stimulated interest as it is associated with a number of health problems. Chocolate consumption is logically linked with weight gain although some studies have contrary results to the relief of chocolate lovers. Moreover chocolate can be rich in antioxidants, which can protect against oxidative stress.
Researchers conducted a study to investigate the association between the consumption of chocolate and measures of adiposity in a large, representative sample of US adults.
A cross-sectional data was conducted to include a total of 13,626 non-diabetic adults (≥ 20 years) from the National Health and Nutrition Examination Survey study that were aggregated using five study cycles from 2005-06 through 2013-14. Based on two 24-hour dietary recalls, chocolate consumption was ascertained. Body mass index (BMI) and waist circumference were objectively assessed. They applied multivariable linear regression to examine relationships of any chocolate consumption (yes/no), and the total amount of chocolate consumption (grams/day, in quartiles) with BMI and waist circumference.
The researchers found that chocolate consumption was correlated with lower markers of adiposity in this representative sample of US adults.
They concluded that chocolate consumption was associated with lower markers of adiposity. Further research using a longitudinal or experimental design is needed to establish the direction of causation.
For further reference log on to:
Source : American Journal of Medicine