Use of certain flavonoids may reduce death risk due to CVD and cancer: Study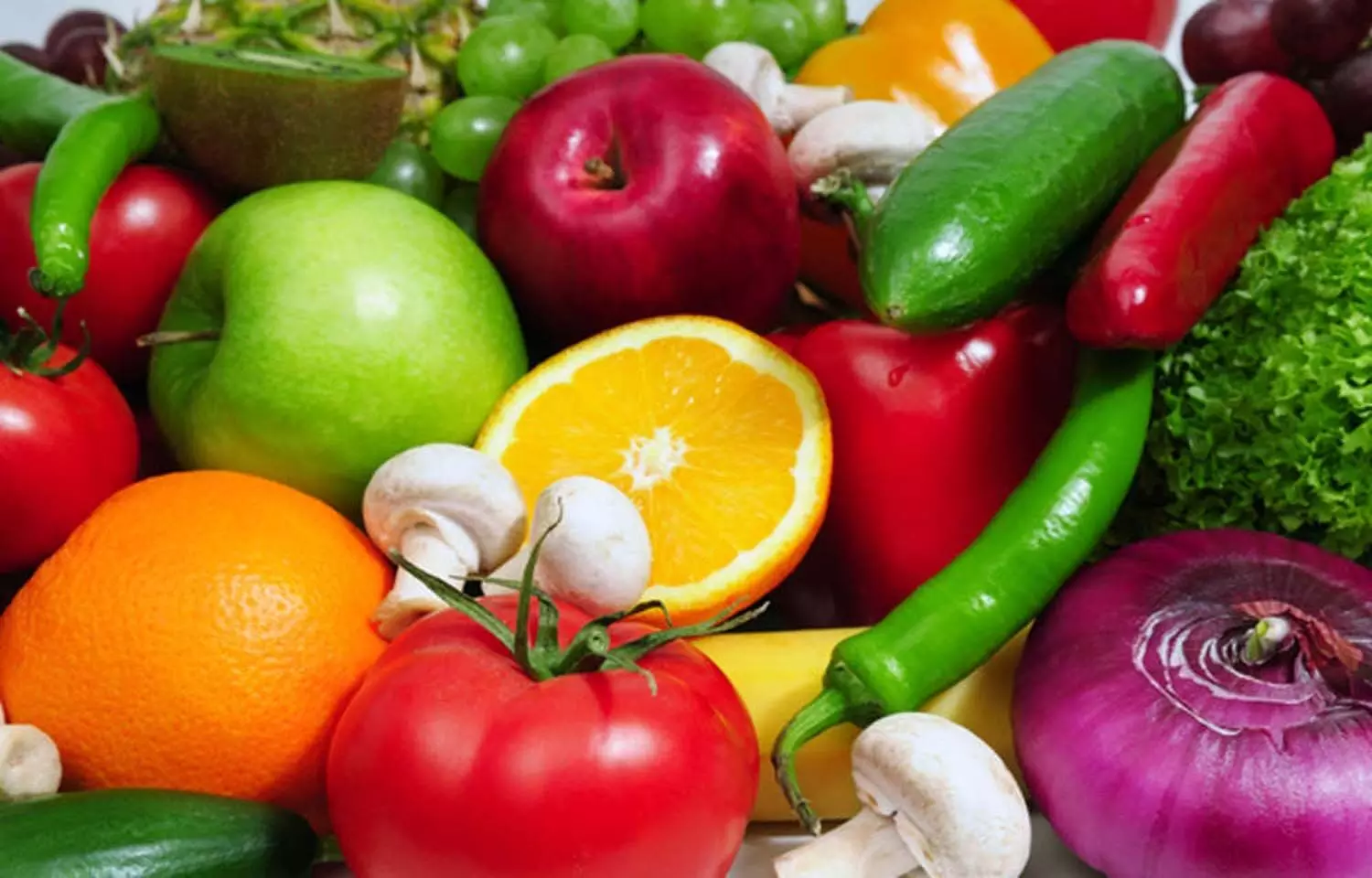 Iran: Habitual dietary intake of certain flavonoids can reduce all-cause mortality and deaths from cancer and cardiovascular disease (CVD), suggests a recent study published in the Nutrition Journal. Some rich sources of flavonoids include dark chocolate, green tea, and red wine.
Flavonoids are an important subgroup of polyphenols that substantially impacts different health aspects. Owing to their abundance in the diet and potential health effects they have attracted considerable attention during the recent decades. Over the past two decades, a large number of studies have determined the effects of various flavonoids (flavonols, flavones, and isoflavones) or their rich sources (such as green tea, dark chocolate, and red wine) in diseases including cancer and CVD. The results have shown a protective role of flavonoids against these diseases. However, there is a lack of data on the association of total flavonoid intake or their subclasses with all-cause mortality or cause-specific mortality.
Dietary flavonoids are divided into 6 main subclasses 1) flavanols or flavan-3-ols such as catechin, epicatechin, epigallocatechin; 2) anthocyanins such as cyanidin, pelargonidin, delphinidin, peonidin; 3) flavanones such as hesperetin, naringenin; 4) flavonols such as quercetin, kaempferol, myricetin; 5) flavones such as apigenin, luteolin; and 6) isoflavones such as daidzein, genistein. Also, there are some subsidiary classes such as dihydrochalcones and chalcones (e.g. phloridzin, arbutin, phloretin, and chalconaringenin). Theses subclasses vary in their bioavailability and biological efficacy.
Ehsan Hejazi, Shahid Beheshti University of Medical Sciences, Tehran, Iran, and colleagues evaluated the association between intake of total flavonoid, flavonoid subclasses, and total and cause-specific mortality in a developing country.
The researchers followed a total of 49,173 participants (from 2004 till 2018) from the Golestan cohort study who completed a validated food frequency questionnaire at recruitment. Dietary intakes of total flavonoid and different flavonoid subclasses were estimated by applying the Phenol-Explorer database. Associations were examined using adjusted Cox proportional hazards models.
Key findings of the study include:
During a mean follow-up of 10.63 years, 5104 deaths were reported.
After adjusting for several potential confounders, the hazard ratios (HRs) of all-cause mortality for the highest versus the lowest quintile of dietary flavanones, flavones, isoflavonoids, and dihydrochalcones were 0.81, 0.83, 0.88 and 0.83, respectively.
There was no association between total flavonoid intake or other flavonoid subclasses with all-cause mortality.
In cause-specific mortality analyses, flavanones and flavones intakes were inversely associated with CVD mortality [HRs: 0.86 and 0.85] and isoflavonoids and dihydrochalcones were the only flavonoid subclasses that showed a protective association against cancer mortality [HR: 0.82].
"The results of our study suggest that certain subclasses of flavonoids (such as flavanones, flavones, and isoflavonoids) can reduce all-cause mortality and mortality rate from CVD and cancer," concluded the authors. "However, giving preference to just one or two groups of flavonoids would be a flawed interpretation given that most of the flavonoid-rich foods contain a combination of different flavonoid subclasses."
The study, "Habitual dietary intake of flavonoids and all-cause and cause-specific mortality: Golestan cohort study," is published in the Nutrition Journal.
DOI: https://nutritionj.biomedcentral.com/articles/10.1186/s12937-020-00627-8
Source : Nutrition Journal