Vitamin D and calcium deficiency linked to osteoporosis in males: Study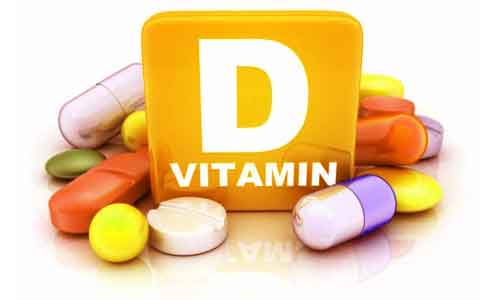 Researchers have found in a new study that inadequate intake of Vitamin D and calcium was linked to poor bone health, specifically risk of osteoporosis.This study examined the relationship between markers of poverty with calcium and vitamin D intake and osteoporosis in Americans, 50 years and older.

The study has appeared in the journal PLoS ONE.
The combined effect of poverty markers and nutrient intake on the relative risk of osteoporosis was mixed: inadequate vitamin D intake is consistently connected to the risk of osteoporosis among poverty-stricken individuals, although inadequate calcium intake does play a role in certain cases.

In general, this analysis suggests that nutrient deficiencies affect poverty-stricken males more than females in relation to the risk of osteoporosis. This could be due to the fact that other gender specific health issues play a more dominant role in osteoporosis risk for females such as menopause whereas major osteoporosis risk factors for men are age and inadequate nutrition, which can be exacerbated by economic disparities.

Osteoporosis is a prevalent and debilitating metabolic bone disease characterized by changes in skeletal structure and reduction in bone mass, leading to increased bone fragility and risk of fracture.

Poverty can be a barrier to routinely acquiring adequate nutrient intakes, specifically for calcium and vitamin D, to ensure bone health with the ultimate goal of preventing of osteoporosis. Age, gender and dietary intake are major factors that contribute to osteoporosis prevalence.
"This study continues to demonstrate how prevalent nutrient deficiency is among the U.S. population, and even more so, among lower income individuals and those with food insecurities. Yet, we know that nutrient adequacy is imperative in supporting overall health and wellness, including immune health, at a time when that is heavy on everyone's mind," said Susan Hazels Mitmesser, PhD, Vice President of Science & Technology at Pharmavite.
In the U.S., 25% of older Americans live below the poverty line. Within this population, 68% have inadequate calcium intakes, and 46% have inadequate vitamin D intakes. Gender, ethnic, and socio-economic differences impact overall risk for inadequate calcium and vitamin D intakes and subsequent osteoporosis risk, as seen in some of the study key findings:
American women over the age of 50 consistently have inadequate calcium intake regardless of their economic status.
Inadequate intake of calcium and vitamin D affects poverty-stricken men more than women with respect to osteoporosis risk.

Non-Hispanic Black men with a low income have two times greater risk for developing osteoporosis.

"Improving the consumption of nutrient-rich and fortified foods among individuals that live in poverty can help to decrease their chances of developing osteoporosis. Additionally, dietary supplements can play a critical role in helping any underserved population meet their nutrition needs --including making supplements readily available through programs like SNAP, for example," adds Mitmesser. "Our research demonstrates that participants with SNAP benefits and more access to food, have fewer nutrient inadequacies which helps them meet their nutrition needs.




For further reference log on to"https://doi.org/10.1371/
Source : PLoS ONE