Digitization proving difficult for Punjab and Haryana Hospitals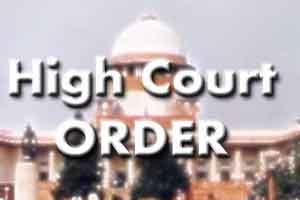 All government hospitals in Punjab and Haryana have been directed by the High court to upload their medico-legal (MLR) and post mortem reports online. As a part of this court order, all the doctors in the teaching, medical, and emergency services will now have to comply immediately.

The court this on-ground digital action after it realized that a doctor's handwriting was unreadable, probably as an important piece of evidence, during a medico-legal case during December last year. However, only in November this year, the HC pulled up the top brass of the health departments of Punjab and Haryana for having failed to ensure compliance of the order.

After this, the authorities told doctors in all hospitals in both the states to make certain that reports of the past year, which are thousands in number, were uploaded before December 21, the next date of hearing, as reported by tribune.

This effort by the doctors will amount to a huge amount of work to be completed. Moreover, the web based software, created by the Haryana unit of the National Informatics Centre (NIC) to be used in this process is also reported to have hit technical snags. Toa add to the woes of the doctor, there is no technical staff deputed by the authorities to upload the reports online in the past one year.

As a reactionary step to the situation, the doctors have been seen reporting on college premises, bringing their own computers to start uploading files. They have been further advised to use even cyber cafes or any other means to upload the files as fast as possible. Such a move will however, put a risk to confidentiality of the legal document.

Those working on the premises of medical colleges said that the site crashed frequently and they had to repeatedly feed all the details.

Dr DS Bhullar, general secretary of the Punjab State Medical and Dental Teachers Association Patiala (PSMDTA), said doctors were not against digitisation of the records, but the process should be simplified, as confirmed by Tribune

Meanwhile, Dr Manjit Kaur Mohi, Director, Medical Education and Research, Punjab, said the HC orders were bring complied with.

She said they had not received any written complaints in this regard, but if need be, they would apprise the HC about the problem and seek more time for uploading the reports.