Dilli Chalo: 10,000 Doctors Protest against atrocities faced by medical fraternity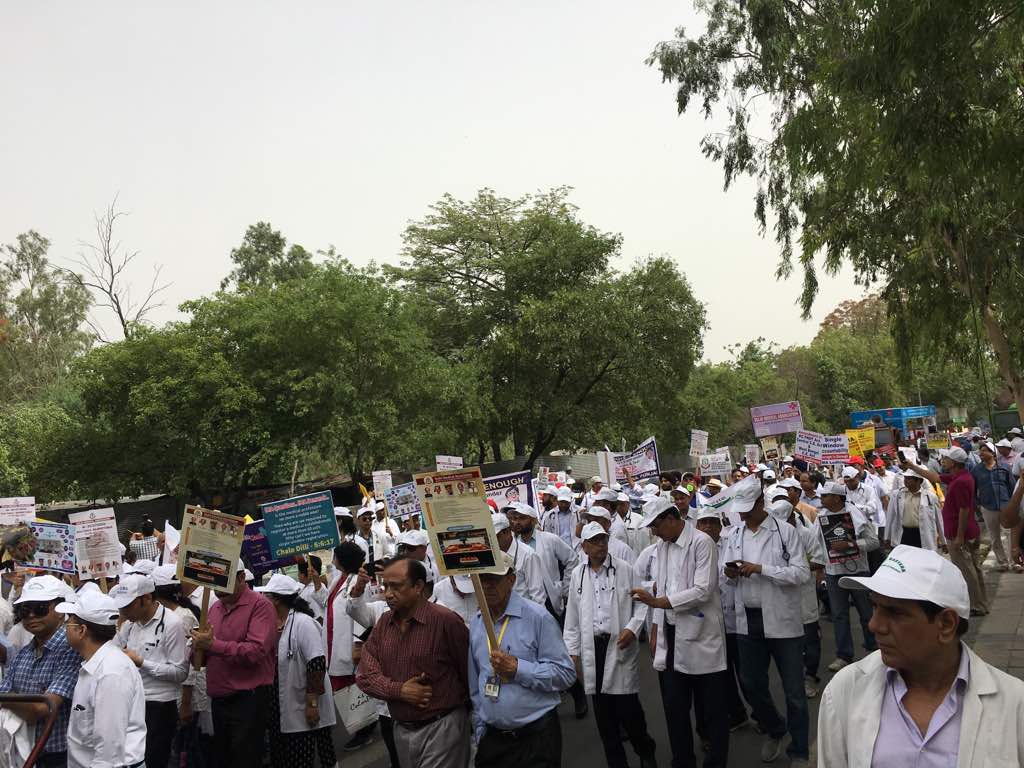 New Delhi: 10,000 doctors were seen gathering in the arena of Indira Gandhi Indoor Stadium, as medical practitioners from various walks of life gathered together to raise one voice against rising atrocities against the medical profession. Not only this, those who could not be physically present at the arena, showed their participation by observing a pen down strike from across the country.
Organised by the Indian Medical Association, the entire movement saw doctors gathering together at the gates of Rajghat, and marching towards the IG Stadium. Deliberations happened inside the stadium, where doctors from various stages of their career discussed their issues. Medical professionals clearly highlighted that violence against doctors as well as rising Criminal prosecution of medical negligence is not acceptable. Other issues such as Crosspathy, NEXT, generic drugs were also deliberated upon
IMA, laying out a charter of demands, issued an ultimatum to the government, that doctors across the country, shall go on a nationwide strike on 18th August, 2017, if their demands are not met  .
Here are some pictures from the event