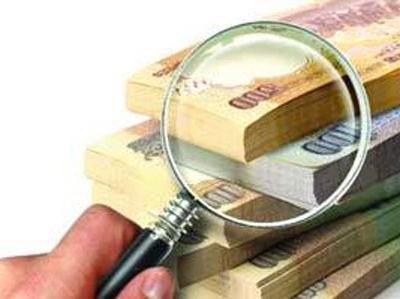 Kolhapur: A medical practitioner has recently been arrested by the police on account of allegedly printing  and circulating counterfeit Rs 2000 denomination notes.
The transactions were made by one Dr Sudhir Ravsaheb Kumble, who was regularly attempting to exchange fake currency notes in the city, but was regularly refused reports TOI. He tried to make use of the notes at the petrol pump in the city after filling petrol but the petrol pump employee did not accept the notes and refused to give him change after filling petrol worth Rs 300, a police official informed . He also tried to use the notes to buy a pair of shoes from a shop. The shopkeeper however, identifying the fake notes alerted the police, pointing out that Gandhi ji's image wasn't printed properly on the notes.
Notes worth Rs 17,000 were seized from  the medical practitioner along with a printer, cutter and other materials from his apartment at Nagala Park.
The doctor was also printing counterfeit notes of denominations of Rs 2,000, Rs 100 and Rs 20 using a modern scanner in his dispensary which he was then circulating to people. The shops in the Laxmipuri area from where he had procured excel bond paper that was used to make the notes are now being investigated.
"He had purchased the colour printer three years ago. He has been residing in Kolhapur for the last one-and-a-half years, and we are investigating to find whether someone was assisting him in printing the counterfeit currency. We are also investigating where he has circulated these notes in the market," a police officer investigating the case, said.
1 comment(s) on Doctor arrested for printing fake currency