Doctor barred from US Cannot practice in India: MCI decides, HC upholds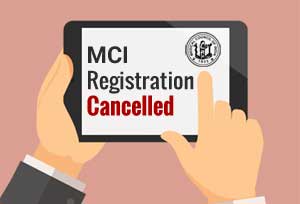 New Delhi: After being ousted from the US on charges of aggravated sexual assaults, a doctor who had earlier started his private practice in India, will now not be able to run his clinic any longer, since the apex Medical Council of India (MCI) has permanently erased his name from the Indian Medical Register. The  said decision of the council was recently upheld by the Delhi High Court.
The case concerns one Dr Narendra K Gupta who came back to India form the US and set his clinic up in 2012. His private practice came to light in May last year, when he applied for his registration's renewal. This matter was taken up by the high court after the court took suo motu cognisance of a news report, which said that the doctor, after being barred from practicing by a US court in 2011, was now treating patients in the National Capital Region (NCR).
Read Also: HC Slams doctor for practicing in India after ouster from the US
The report had also said that the medical practitioner had pleaded guilty to three counts of aggravated sexual battery in the US, for unwarranted medical examination on women patients, a crime that carries a mandatory 25 years in prison in the US. He was charged with aggravated sexual battery for allegedly penetrating a patient with his finger during a pelvic exam at his clinic in Atlanta in 2009, adds the the Indian Express.
 The local court in Georgia in the US had asked the doctor to surrender all US medical licences, leave the country and "not practice medicine in any form within the United States or any other country". The Delhi HC bench noted that the doctor was "desperate" to avoid the prison sentence of 25 years and hence opted for plea bargaining,
It also observed that the doctor had started his practice here without informing the Medical Council of India (MCI) about his conviction.
The central government, during the hearing, said the US court had barred the doctor from practicing anywhere else in the world in future, but he had started treating patients in Delhi and Gurgaon
Later, the court directed the MCI to take action on the matter by asking it to expeditiously and effectively complete its consideration regarding the doctor and pass an order to enable the court take a comprehensive view in the matter.
However, after noticing no action, the court slammed the medical body for its failure to comply with its order.
Read Also: Delhi High Court slams Medical Council of India on Doctor registration
Indian Express reports that MCI has now permanently erased the name of the doctor from Indian Medical Register, implying that he will not be able to practice anywhere in India. The said decision has also been upheld by the Delhi High Court