Doctors kidnapped, released after ransom of Rs 7.5 lakhs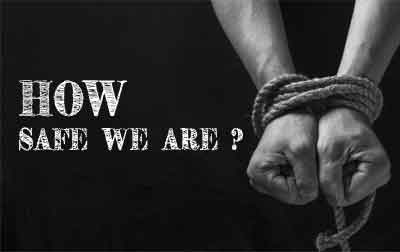 Amritsar: In an incident that shocked the medical community in the city,  a medical practitioner was allegedly kidnapped by two gangsters at gunpoint from Bhallpind of Ajnala town and later released after his wife paid a ransom of Rs 7.50 lakh, the police said. The kidnapping has indeed shaken the medical practitioners, with doctors now refusing to attend to emergency calls at odd hours.
The kidnappers had demanded Rs 60 lakh, but they released Dr Munish, a resident of Ranjit Avenue here who runs a private hospital near Ajnala town, on the assurance that rest of the amount will be paid by Sunday otherwise irreparable damage will be done to his family, they said.
The doctor later told police that he was kidnapped during the night by gangsters in disguise as patients and taken to the outskirts of the city where he was "inhumanly tortured".
He also said that the kidnappers were carrying arms and ammunitions, including heaps of bullets besides revolvers and pistols and beat him up inhumanly.
The Kidnappers forced the doctor to call his wife on mobile to enquire how much cash was lying at home and in hospital and thereafter they agreed to release him after receiving Rs 7.50 lakh, the police said.
Meanwhile, the police said that they have identified the kidnappers as notorious gangsters Gopi Ghanshampur and Surpreet Harry.
Efforts are on to arrest the kidnappers, they added.
Medical Fraternity in city has been indeed left distraught after the incident, as most medical practitioners remain on call and have to make night visits in emergency cases as a part of their job. While many are demanding increased government security against the rising crimes against doctors, there are also many, that have stopped attending emergency calls at odd hours altogether, fearing their own safety.