................................ Advertisement ................................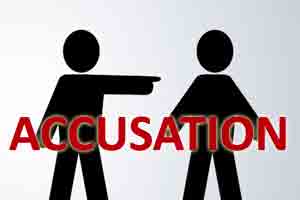 Mumbai: A top oncologist of the country, with accolades including a Padma Shri as well as a Padma Bhushan awards to his credit has been recently booked by the Central Bureau of Investigation (CBI) in a case of fraudulent transportation of demonetized currency worth Rs 10 crore.
DNA reports the incident, adding that CBI has registered the case against the renowned the doctor along with 5 others.
The case comes after three of the accused were transporting the demonetized cash in a car, when they were stopped by the police in the Ghatkopar area of Mumbai, CBI officials added. Upon interrogation, the 3 accused stated that they were bank officials and were transporting the said Rs 10 crore from the head office of Vaidyanath Cooperative Urban Bank in Maharashtra's Beed region.
When asked about the allegations faced by the doctor, a CBI spokesperson told DNA: "He is accused in the overall case of fraudulently transporting the money. His exact role will come out after an investigation."
Questions on the probe
................................ Advertisement ................................
CBI officals have claimed that the money was being used for the purposes of money laundering. DNA has also pointed out the director of the co-operative bank is Bharatiya Janata Party (BJP) MP Pritam Munde, the daughter of late BJP leader Gopinath Munde.
On the other hand, senior bank officials have claimed that the CBI has been misinformed and that this is a case of CBI mismanagement.
Speaking to DNA, the official claimed that the Rs 10 crore was part of the Rs 25 crore that was intended to be deposited in the bank's Ghatkopar branch.
The official added that the branch could accept only Rs 15 crore, following Rs 10 crore was to be sent to the branch in Pimpri Chinchwad from where it would have been deposited in another co-operative bank. "The whole case is a result of CBI's mismanagement," he said.
Meghna A Singhania is the founder and Editor-in-Chief at Medical Dialogues. An Economics graduate from Delhi University and a post graduate from London School of Economics and Political Science, her key research interest lies in health economics, and policy making in health and medical sector in the country.
She can be contacted at meghna@medicaldialogues.in.
Contact no. 011-43720751
................................ Advertisement ................................
8 comment(s) on Doctor, Padma Bhushan awardee accused by CBI for transporting Rs 10 crore demonetised notes