Doctor shot at by business partner in Hyderabad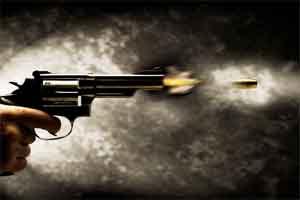 A doctor was shot at here on Monday over a dispute regarding a hospital, police said.

Dr Udai Kumar was shot at by Shashi Kumar from pointblank range in a car in the busy Himayatnagar area in the city's heart on Monday evening. He was admitted to a hospital, where his condition was stable.

According to Deputy Commissioner of Police V.B. Kamalasan Reddy, Shashi Kumar opened fire from his licensed .32 mm pistol at Udai Kumar while they were sitting in the victim's car along with one Sai Kumar.

The dispute was regarding Laurel Hospital in Madhapur which the three had opened along with some NRIs.

Shashi Kumar had invested Rs.75 lakh but felt he was sidelined by Udai and Sai and had called the duo to Himayatnagar to discuss the matter. During a heated argument, he allegedly opened fire at Udai.