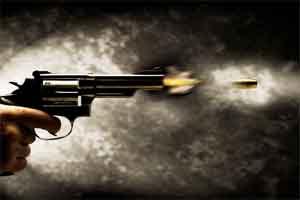 Saharanpur: A doctor was allegedly shot at by two people when he was attending to his patients in Deoband, police said.
Dr Anuj Goyal suffered injuries in his leg after the attack last night, said Sanjay Singh, Senior Superintendent of Police.
The shooters fled the scene while Goyal was taken to a hospital in in Meerut after being administered first aid, said Singh.
The doctors nursing home is opposite to the Deoband bus stand.
The shooters are still absconding and a hunt has been launched to catch them with the help of CCTV footage.
Police said Goyal had also been kidnapped few years back.
The doctors relatives have filed an FIR against unknown persons.
12 comment(s) on Doctor shot at while attending to patients in UP