Doctors feel cheated with 7th Pay Commission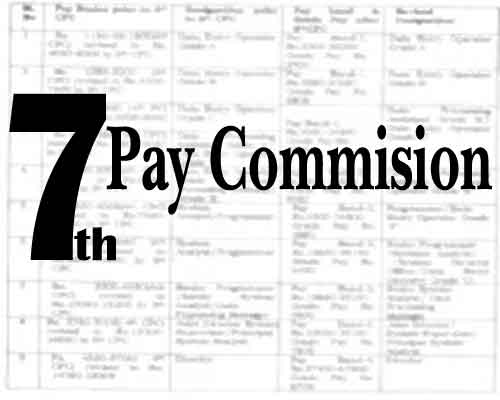 With the implementation of the 7th pay commission round the corner, doctors across government hospitals have raised objections as their demands have been unmet.Rather than expecting an increase in salaries, doctors are now fearing a fall in comparative salaries in the face of rising prices in the country.
The government constitutes the Pay Commission almost every 10 years to revise the pay scale of its employees and often these are adopted by states after some modifications. Nearly 48 lakh central government employees and 55 lakh pensioners will be impacted by this pay commission. Apart from IAS, IRS, IPS, these also include teachers, doctors and other professionals employed with the central government.
The issue raised by the doctors is as follows:-
Non- Practising Allowance or NPA 
The 6th Pay Commission put NPA for doctors as part of basic salary and it was 25% of basic salary. With the 7th pay commission the percentage has been reduced to 20% of basic salary. Further with this commission's recommendation NPA shall not treated as part of basic pay, but as a separate allowance. This makes the HRA and therefore the final salary of the doctors lower than expected.
This decision has not gone well with the doctors who had actually demanded that NPA should be raised to 40%. Not only has this demand been ignored, the NPA has been reduced, apart from being removed from the calculations of basic pay for the purpose of HRA. In terms of calculations, NPA is added to basic to pay for the calculation of various allowances such as HRA. Thus removal would imply a lower final salary than expected.
This comes coupled with the fact that the government, the 7th Central Pay Commission has been recommended to reduce the percentage of House Rent Allowance for all categories of Central Government employees rationalized to 24 percent, 16 percent and 8 percent of the Basic Pay for Class X, Y and Z cities respectively.
What is Non-Practising Allowance?
Simply put, Non Practising allowance is given to doctors in states, where private practice along with government service is not allowed. Thus, in places where private practice is allowed, doctors substantiate their income with private practice and earn more. It has been a long standing demand of the medical profession to increase the non-practising allowance, so that all doctors in places where private practice is not allowed, earn at par to those who do private practise.
Speaking to Medical Dialogues, Dr Pankaj Solanki, President FORDA said." This is clearly against the interest of the medical profession. Medical Profession has been particularly discriminated in this pay commission.We request the Union Government of India to consider increasing the NPA and adding NPA to the basic salary while calculating various allowances like HRA, etc."
Read Also