Doctors have to be mandatorily present during delivery: TN health department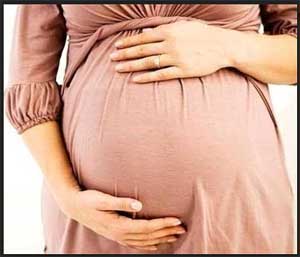 Chennai: To avoid cases of medical mishaps during deliveries, the doctors employed at the Primary Health Centres (PHCs) in the state have been strictly directed to be present during the phase of delivery by the state government
The order has been issued by the Tamil Nadu Health Department to ensure availability of doctors after the recent incident of decapitation of a foetus during childbirth. The delivery was performed by a nurse at the PHC
The case concerned a 26-year old lady, a native of Cuddalore who was admitted to an Additional Primary Health Centre near Koovathur after experiencing the labour pain. The nurses present in the healthcare centre opted for vaginal delivery. During the delivery,
decapitation
 took place where the head of the baby was rushed out while the torso remained inside. The lady was immediately rushed to the Chengalpattu Medical College hospital where emergency surgery was performed to save the life of the woman.
Read Also: Baby Decapitation in Rajasthan, NHRC sends notice to Government
The Deputy Director of Public Health Dr Senthil Kumar told the
TOI
, "Initial reports we received from the centre show it was an intrauterine death. The baby had to be removed to save the life of a woman. Such fetus can be distorted and have loss of skin. Since the baby was just 1.5kg, they decided that vaginal labour would not be a hazard. But during vaginal delivery the head was separated."
The family of the woman filed a complaint alleging that it was medical negligence on the part of staffs at the PHC. They claimed that no qualified doctor was present at that time and the nurses instead of referring her for a safer Caesarean section, conducted the vaginal delivery.
Dr VK Palani, Deputy Director of Health Services, Saidapet, told the
New Indian Express
, "A preliminary inquiry conducted by a team of experts has indicated that the foetus had died in the womb at least 12 hours before the woman arrived at the PHC. There are chances of the head snapping off a dead foetus if the body is nearly decayed."
Dr VK Palani told
The News Minute
, "This particular case occurred at an additional PHC, doctors there work from 9 am to 5 pm and there are staff nurses on call following that. The nurse who was handling the woman's delivery has conducted several deliveries and is someone qualified to do so."
He informed the daily that to avoid any such incident in future, all PHCs in the state were ordered to make it sure that a doctor remains present during any deliveries.
"We have given strict orders to all the PHCs in the state, additional and otherwise, to ensure that doctors are called in even after hours to attend to deliveries. Earlier this was not a protocol, because the staff nurses are more than well equipped to handle these cases," he further said.