Delhi: Doctors of Hindu Rao Hospital call it a strike over non payment of Salaries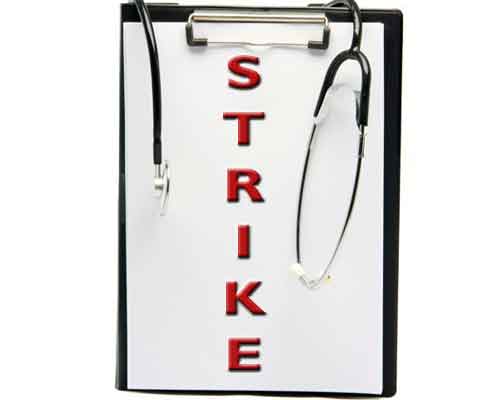 New Delhi:  Around 250 Resident Doctors of Hindu Rao Hospital have declared an indefinite strike after the authorities have not been able to pay the doctors, salaries for the last two months.
The strike, declared from today, will also see participation from around 300 Senior Consultants of the hospital who have been reported to have not received salaries for more than three months, now.
The reason for non-payment of salaries has been cited to be lack of funds with the MCD North. Speaking to Medical Dialogues, Dr Dipesh, RDA President informed," We have not been paid salaries for more than 2 months now. Moreover, there is no answerability from the department about when our salaries will come. We have hence decided to boycott work, till we get some answers."
Rumour has it that the authorities are now pressurising the ad-hoc doctors and D.N.B students to manage the hospital, who have been told, that if they join the strike, their tenures will not be extended.
This is not the first time, an MCD hospital is seeing a strike this year. Last month, doctors of
East MCD
hospitals had declared a pen-down strike over non-payment of salaries. Before that the
nurses of MCD
hospitals across Delhi had declared strike for over recruitment and promotion issues.
With salaries not being paid to any staff at Hindu Rao Hospital now, it is rumoured that that they Class 4 employees as well as the nursing staff of the hospital may soon join the strike as well.