MCD doctors to strike for non-payment of wages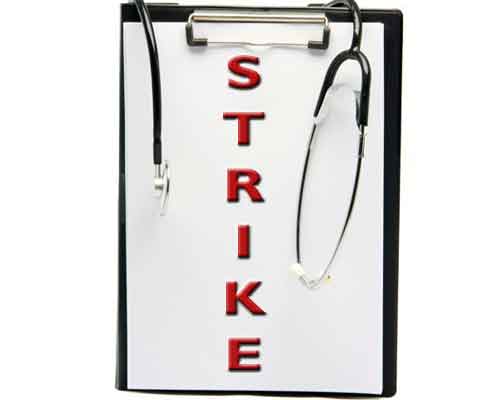 Trouble is mounting for the municipal hospitals in Delhi, with doctors of the said hospitals announcing a strike on 21/11/2015. This comes just days after more than 2000 nurses working at the various MCD hospitals went on strike citing promotion and lack of recruitment in the past two years.

The reason cited by the doctors of MCD hospital has been non-payment of salaries for the last two months.  According to sources, the November month is about to end, yet, they have  still not received their salaries for the month of September and October.

Speaking to Medical Dialogues, Dr K.P Rewani, Orthopedic Surgeon at Swami Dayanand Hospital and the one leading the strike said " It seems that MCD East has no funds available with themselves and as a result have not paid us our salaries for the past two months. The doctors including working in MCD East hospitals including consultants and resident doctors working at Swami Dayanand Hospital, Veer Sawarkar MCD hospital as well as those working the East Delhi Maternity Centers and dispensaries will go on a token strike from 10 a.m -1 p.m tomorrow. Emergency and ICU services will carry on."