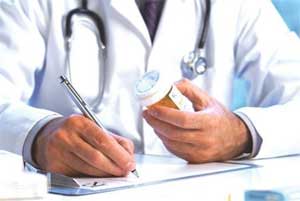 Mumbai: Denial for the free treatment for acid attack and sex abuse survivors may land medical professionals in trouble as per the recent guidelines issued by the state public health department. The new guidelines will also be applicable on the minor victims under the Protection of Children from Sexual Offences (POCSO) Act, 2012.
The new guidelines mention that if any doctor denies providing free treatment, then the said medical professional is likely to punished under Section 166 (b) of the Indian Penal Code where the maximum imprisonment up to one year or with fine or both.
On January 10th, 2019 the Public healths department issued a Government Resolution in this regard
The GR clearly states: "No medical practitioner (registered under CRPC 164 A) can deny treatment to a rape victim or acid attack victim or victim of POCSO (minor child). He should start treating the patient immediately and should prepare medical report without delay."
The rule further explains that the medical practitioners who attend such cases will have to seek prior permission, understand past history, collect samples, inform the police administration and provide psychiatric counseling to such survivors. The prepared reports of the survivors are directed to send samples for medico-legal examination within 96 hours.
According to the guidelines, the hospitals need to set up a separate section to treat these survivors with the help of a panel that would comprise a district surgeon, medical superintendent, pediatrician and a medical officer from the causality department so that consent can be taken for the treatment from the survivor.
The guidelines are to be followed by states hospitals registered under CRPC 357 C—public, private, central government, state-run, local self-government. Even independently practicing doctors will bear the consequences if the service is denied, reports TOI.
Under Secretary of the State public health department Roshani Kadam-Patil informed the DNA, "Departments of medical education and food and drugs, urban development and law have been asked to give necessary instructions to all hospitals under their respective jurisdiction for providing free treatment to victims of sex abuse, acid attack and minors under POCSO Act. Similar instructions need to be given to the private hospitals."
6 comment(s) on Maha: Doctors to face one year Jail for denying treatment to victims of acid attack, sex abuse