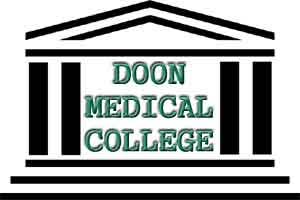 In a bizarre situation of sorts, the Department of Medical Education at Doon Medical College Hospital has gone ahead and appointed a new Medical Superintendent (Dr JS Rana), even though the present Medical Superintendent Dr KK Tamta still holds the position. Apparently this move has been made to comply with the MCI guidelines, and hence a new appointment.
The government was reported to be keen to get an MCI approval at the earliest for the Doon medical college, so they roped in a Dr Tamta last year.
Tamta, who is consultant surgeon, Doon Hospital, and Principal Directorate, Nursing and Family Welfare, came as a handy solution. Besides his past experience as Principal and Medical Superintendent, Srinagar Medical College, also added weightage to the decision.
However, the situation went upside down after the MCI inspection team disapproved of the appointment of a non-faculty member as the Medical Superintendent of the college. In order to address this unprecedented situation, the Principal of Doon Medical College Dr Bharti appointed Dr JS Rana as Medical Superintendent- a faculty member of the college.
As further reported by Tribune, it was said the move was necessitated to meet the guidelines of the MCI. The officials will pay the final visit in February last before handing over the first letter of approval to the college to start the first academic session in 2016.
However, no approval was sought from the government, nor the decision conveyed to the department.
As of now, the medical college has two medical superintendents against one post, with a sullen Dr Tamta demanding clarity on the issue and keeping off from the duties of Medical Superintendent.
0 comment(s) on Doon medical college hospital has two medical superintendents