Double salaries likely for many PHC, CHC doctors in Uttar Pradesh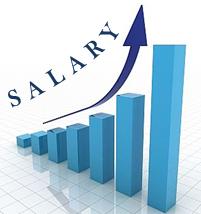 AGRA: Desperate to have qualified medical practitioners man its rural centres of the state, the Uttar Pradesh government is planning to offer more salaries to doctors for the vacant seats in primary health centres (PHCs) and community health centres (CHCs) of backward districts of the state. Recent Media reports point out that the government has offered flat double the salary for doctors willing to work at many of these these difficult posts
The decision came after a meeting was held with the Chief Minister Yogi Adityanath on the said matter.
With the Uttar Pradesh government's proposal, the doctors will be benefited by double of their salaries. At present a doctor draws salary up to Rs 40,000 per month while posted at PHCs and CHCs of districts like Lucknow. This may increase to Rs 80,000 for working in backward districts. Similarly, a specialist doctor of ophthalmology, gastroenterology or pediatrician may get up to Rs 1.20 lakh instead of Rs 80,000 per month for these backward posts.
TOI reports that on basis of the requirement of the medical treatments and medical need, the Uttar Pradesh government has listed out 75 districts and categorized them into four divisions A, B, C and D. The 'D' category districts are the most backward one, in which a doctor will get double her/her current pay if they opt for a transfer. Moreover in category C, where doctors are expected to get 5-10 percent hike.
Moreover, in Month of November, the Health Department called 135 doctors for walk-in interview and selected 60-70 doctors. The government is planning to fill PHCs and CHCs seats with these 60-70 doctors with the invitation of high salaries.
Doctors willing for a higher pay may opt for a transfer to districts, including Sonbhadra, Chandauli, Hamirpur, Mahoba, Lalitpur, Chitrakoot, Shravasti, Maharajganj, Kushinagar, Sidharthnagar, Balrampur and others. The daily adds that Etah is among 19 districts along with Kasganj, Badaun, Mainpuri, Kannauj, Shamli and Lakhimpur Kheri which are in category 'C', where doctors are expected to get 5-10% hike.
Speaking to TOI over the phone, director general of UP health department, Dr Padmakar Singh said, "The proposal is yet to be implemented, but the idea will definitely cause many doctors to work in remote and underdeveloped areas of those districts were often people hesitate to work."
Chief medical officer of Etah district, Dr A K Yadav said, "Such more initiatives will boost the health department and help poor patients to have access to better medical facilities."
Medical Dialogues team had earlier reported that the Uttarakhand government decided to hire retired army doctors at hilly and village areas with higher salaries.
In the State of Uttarakhand, With the government's revised proposal, the doctors will get higher salaries according to their specialties. As neuro-surgeons are likely to be offered Rs 1,85,000 while specialists would be offered Rs 1,75,000. The MBBS and diploma doctors are likely to get Rs 1,50,000.
Read also: Rs 1,50,000 to MBBS; Rs 1,75,000 to specialist: Uttarakhand offers retired Army doctors