Dr Agarwal's Eye Hospitals eyes international expansion, raises Rs 215 crore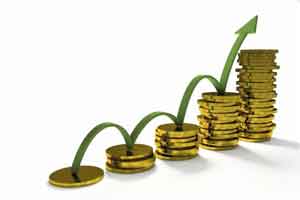 Chennai: Founded by the recipient of the Padma Bhushan award, late J Agarwal, country's pioneer eye care specialist chain- Dr Agarwal's Group of Eye Hospitals recently raised Rs 215 crore ($30.3 million) in debt from British development finance institution (DFI) CDC Group Plc.
Currently, Dr Agarwal has 91 hospitals with 77 centres across 12 states in India and 14 hospitals across 10 countries in Africa. The company eyes to expand in Maharashtra, Kerala and central part, besides strengthening its presence in existing markets.
Earlier this year, the group had raised Rs. 270 crore investment from Temasek, a global investment company headquartered in Singapore. This had helped the group develop robust plans focusing on marketing strategies, new technologies, and expansion with an aim to increase patient footfalls, and at the same time offer a wonderful experience to all. Last month, the group had launched its super-speciality eye care centre at Rajajinagar in Bengaluru.
Also Read: Dr Agarwal's Eye Hospital launches another centre in Bengaluru
The recently raised funds will be utilized by the hospital management to boost growth and expand its footprint in not just the country but beyond the borders. The group plans to build 60 more hospitals in Africa, South Asia and India within the next four years.
Part of the funds will also be used to invest in the latest technology such as SMILE, Femto Laser and Robotic Cataract Surgery and the hospital will also focus on introducing new treatment options for those with retina damage caused due to diabetics.
As per a recent report in VCCircle, Adil Agarwal, CEO, Dr Agarwal's Health Care Ltd, said in a statement that the funds raised from CDC will be used for growth including the acquisition of small hospitals and chains.
Commenting on the same, Srini Nagarajan, managing director and head of Asia CDC Group, stated that the DFI's more than 70 years of investing across Asia and Africa will help drive the firm's expansion plans.
Dr Amar Agarwal, Chairman of the group, stated that reduced vision in diabetic patients and blindness due to cataract were the two major eye problems for which the hospital is introducing new treatment methods. "The pinhole pupil correction method will be available at all our new hospitals to treat patients with Keratoconus," Agarwal as quoted by The New Indian Express.
Veda Corporate Advisors advised Dr Agarwal's on the transaction, reports VCCircle.