Dr Lal Path Lab to Expand Operations Eastward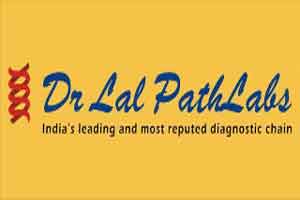 Dr. Lal's Path Labs has decided to expand eastwards after having established monopoly in the Northern part of India. According to Dilip Bidani, the idea behind moving eastward being to enhance their presence.

Speaking to the Economic times about the influences of his organization he said that DR. Pathlabs was planning to set up a regional reference laboratory in the eastern part of the country in the next two years which would serve West Bengal, Bihar, Odisha and the North Eastern States.

Dr. Bidani was of the opinion that healthcare more specifically, diagnostics, was underexploited.

Quoting statistics Dr. Bidani said while Diiagnostics was growing at the rate of 16 to 18 %, Healthcare lagged behind with a MERE 12 OR 13%. Highlighting an important move on the part of the company Dr . Bidani revealed that the organization's major investments would be geared towards building a few regional reference labs. He also noted that was in the interest of the organization to venture into high-end testing, and thus, there would be more investments in high- end technology.

The company will continue to focus on the satellite lab initiatives that have been in operations in the past. The company's stock is at a 52-week high despite markets taking the opposite direction as well as the volatility in the markets Mr. Bidani informed.

He further stated that there was currently little or no liquidity in the markets and, as a result, the organization had diluted 14% of its stock as an OFS.

He also mentioned that there were some major shareholders though he had not viewed the latest trends. "Nonetheless, the stock is currently at a subtle volume," he added. He declined to comment on the factors driving the stock to their current high and added that he was yet to see the shareholding pattern, though the volume of the stock was low.