Dr M Unnikrishnan Conferred with Dr BC Roy Award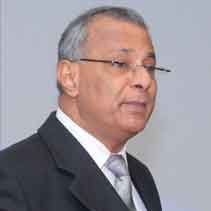 Medical Council of India has selected Dr M Unnikrishnan for the prestigious Dr. B. C Roy Award in the Eminent Medical teacher category for year 2016.
Dr M Unnikrishnan is the Senior Professor and Head of Division of Vascular Surgery, Department of Cardio-Vascular and Thoracic Surgery at Sree Chitra Thirunal Institute for Medical Sciences and Technology (SCTIMST), Thiruvananthapuram and has been on its faculty since 1985.
Completing his residency leading to M.Ch degree as the first candidate under Prof. M.S Valiathan Dr Unnikrishnan  continued his chosen sub-speciality of vascular surgery with great dedication. He initiated M.Ch. Course in Vascular Surgery for the first time at National Level at SCTIMST in 2008 to train Vascular Surgeons. He was involved in the curriculum and syllabus for M.Ch course at national level. He has been instrumental in developing the first and only indigenous vascular prosthesis in India and has over 70 articles in International and National journals. He is a reviewer for many important journals and continues to provide outstanding contribution in all facets- surgery, research and publications in the clinical specialty of vascular surgery at SCTIMST. He is one of the founder Member of Vascular Society of India and a Life Member of Indian Association of Cardio Vascular and Thoracic Surgeons.
Dr B.C Roy Award, established by MCI to commemorate the physician and freedom fighter Dr. Bidhan Chandra Roy, who later became Chief Minister of West Bengal, is the highest award for a doctor at national level and will be given away by The President of India at Rashtrapathi Bhavan on July 1, National Doctor's Day.