Dr Mammen Chandy Conferred with prestigious DR BC Roy Award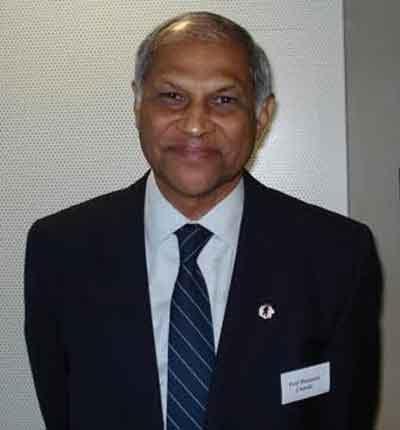 Dr Mammen Chandy, Director, Tata Medical Centre, Kolkata has been conferred with the prestigious Dr BC Roy Award in the field of Eminent Medical Person by the Medical Council of India (MCI). 
In 1967, Dr Mammen Chandy joined the Christian Medical College Vellore for MBBS and is reported to have graduated as the 'Best Outgoing Student' of his batch. He then joined the Department of Medicine at CMC for postgraduate studies. For further training in Hematology, he went to the Westmead Center, Sydney, Australia and obtained the FRACP in medicine and the FRCPA in haematology from the Australian College of Medicine and Pathology.
Dr Chandy performed his first bone marrow transplant at CMC, Vellore  along with his team in 1986, and since then the bone marrow transplantation programme in CMC, Vellore has progressed to become the leading programme in the country – more than half the bone marrow transplants in India are reported to be done at CMC, Vellore.
Under his leadership, a formal training program in the field of Hematology was initiated in the form of the first MCI approved DM programme in Haematology in 1999.
After serving in CMC vellore for 42 years Dr Chandy retired in 2009. Since then he has been associated with Tata Medical Centre, focusing on developing a world class cancer centre, there. Presently, he is working with the ICMR Stem Cell Task force and also the chair of the Department of Biotechnology Task Force on human genetics.
Dr Mammen chandy is a member of Indian Society of Haematology and Blood Transfusion, American Society of Haematology.
When asked for a message for budding practitioners in the country, he replied to Medical Dialogues,"As doctors we have an important function in society as role models and sadly we are not living up to these expectations. We need to demand a little less for ourselves as we strive to provide the best possible care for patients within the resource constraints under which we practice. Choose the road less well travelled and with persistence and hard work you will have the satisfaction of contributing something to the welfare and progress of your own country and its people. ( with apologies to Robert Frost and Louis Pasteur!)"