Dr Randeep Guleria, Dr Mahesh Verma conferred TPJ Foundation National Excellence Awards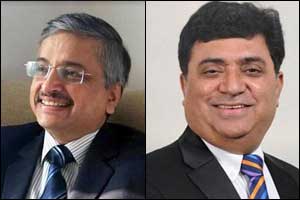 New Delhi: The T.P. Jhunjhunwala Foundation announced its 28th National Excellence Awards recently. This year's awards go to Dr. Randeep Guleria, Director, All India Institute of Medical Sciences, New Delhi, and Dr. Mahesh Verma, Director Principal, Maulana Azad Institute of Dental Sciences, New Delhi, for their immeasurable contribution to medical education, initiating cutting edge changes in public health policy, and advancements in pulmonary medicine and dentistry, respectively.
An eminent authority on pulmonology, Prof Randeep Guleria has provided a keen insight into the pathophysiology and management of several crippling lung conditions including sleep apnoea, asthma, chronic airway disease and lung cancer. He has given a new lease of life to thousands of patients. His avant-garde work in the fields of genetic medicine, stem cell therapy and the use of holistic treatment methodologies such as yoga and Ayurveda in pulmonary disorders has received wide acclaim. A pioneering force in developing healthier interventions and sensitizing the decision makers towards critical improvements in management strategies, Dr. Guleria has contributed to policy formulation of several international agencies like the World Health Organisation, International Atomic Energy Agency, and Centre for Disease Control, USA.
Prof. Mahesh Verma is celebrated for his innovative approaches towards advances in dentistry and implant technology. A visionary man and a mercurial administrator, he has catapulted Maulana Azad Institute of Dental Sciences to being the best Dental College in India year after year, now nearly for a decade. His individual contribution to the realm of academics has been equally exceptional — a close to hundred publications in indexed journals, chapters in dentistry textbooks and monographs bear testimony to his sagacious journey. A global thought leader, he is a Fellow of the Royal College of Surgeons England, Glasgow and Edinburgh and a visiting professor at the School of Dental Medicine, Tufts University, Boston, USA, besides holding offices of high esteem in several professional bodies.
Trustee of the TPJ Foundation, Dr Yatish Agarwal informed Medical Dialogues that the awards shall be conferred by the Union Minister of Industry and Commerce, Shri Suresh Prabhu on 4th February 2018 in New Delhi.