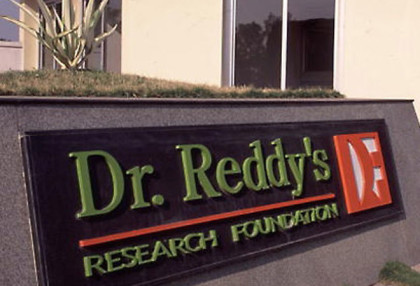 Dr Reddy's Institute of Life Sciences (DRILS) on Saturday launched "Innovate in India", an interactive web portal to support innovative ideas and help them develop into products or services.
The institute located at the University of Hyderabad here will help innovative ideas through mentoring and guidance, assistance in fund-raising and pilot testing.
The institute, a public-private partnership (PPP) initiative by the Andhra Pradesh government, University of Hyderabad and Dr. Reddy's Laboratories Ltd, will be accessible to individuals, scholars, budding entrepreneurs or established organizations.
'Innovate in India' initiatives was unveiled by Union Minister of State for Science and Technology, Y. S. Chowdary and Sun Pharma Ltd. founder and managing director Dilip Shanghvi during 'DRILS Synergy 2015', a day-long symposium organised to foster "industry academia ecosystem".
Dr Reddy's Laboratories Ltd co-chairman and CEO G.V. Prasad told reporters on the sidelines of the event that DRILS would focus on collaboration with start-ups besides big corporates in research.
He said the institute was trying to attract more funding from other companies.
Prasad said that collaboration between industry and academia will create a culture of innovation and great amount of research and productive work that can benefit the entire industry.
About 20 companies, including Dr Reddy's, have conducted projects with the institute since its inception in 2004.
DRILS Synergy 2015 brought together industry leaders and academia to discuss opportunities to build a culture of innovation and translational research in India.
As part of the programme, two panel discussions were held broadly covering the larger topics of 'synergistic Industry academic ecosystem' 'De-risking innovation and gearing up for the future: A perspective in the life sciences'
0 comment(s) on Dr Reddy's institute launches interactive web portal