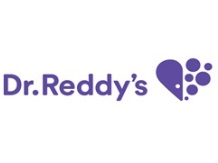 Dr Reddy's Laboratories, the drug firm announced an image makeover with the launch of a new visual identity and brand on Wednesday. The re-branding will take place in two separate phases. In the first stage, the corporate brand has transitioned to the new identity. The second stage will see the new identity transitioning on to the company's product packaging, it said in a statement. The existing logo and brand identity shall remain valid until changes that are pertinent to legal processes, documentation and other regulatory or statutory changes are complete, it added.
Dr Reddy's Laboratories Chairman Satish Reddy said: "Our belief 'Good Health Can't Wait' lends new meaning to our core purpose of accelerating access to affordable and innovative medicines. The new identity reiterates its focus on keeping patients at the heart of everything it does, Dr Reddy's said. "Our goal has always been singular: to ensure expensive medicines are within the reach of patients… Today, we wish to rededicate ourselves to that purpose because we believe that for every human being, good health is always the first priority."
As part of its new initiative, the company said it would work to bring expensive medicines within reach of patients, address unmet patient needs and manage their disease better, among others. The company has also chosen a new corporate colour — Purple, which is associated with creativity and wisdom, the company said.
0 comment(s) on Dr Reddy's Laboratories goes for makeover