Dr Shamsheer Vayalil to setup a Super-speciality hospital in London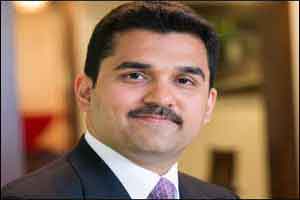 A super-speciality hospital to be set up in London by a UAE-based Indian,Dr Shamsheer Vayalil

Being developed by health giant VPS Healthcare group, the new hospital will be focused on cancer treatment becoming the first hospital in UK to offer Proton Beam Therapy

VPS Healthcare group, a leading healthcare provider in India and the Middle East, is on a special mission led by a UAE based Indian doctor. The healthcare group has recently announced their plans to launch a super speciality hospital in London, with a focus on providing cancer treatment. Set to be operational by 2017, the new infrastructure will provide jobs to 2000 people in the city.

The new private hospital is also the first of its kind to offer Proton Beam Therapy - a type of radiotherapy that uses sub-atomic particles to attack cancer cells with less damage to surrounding tissues than conventional radiotherapy. Proton beam therapy is currently generally unavailable through the NHS (National Health Service) in the UK, though a small group of patients have availed the treatment outside UK, as per the medical recommendations of their care team.

As reported by PTI

Dr Shamsheer Vayali, founder and managing director of the VPS Healthcare Group, told reporters today that "the new centre will be created within the historic grade II listed Royal Masonic Hospital in Hammersmith which closed in 2006."

The facility will open in 2017 with a bed capacity of 150 and will be supported by around 2,000 staff in jobs ranging from administration, support and service roles to leading specialist healthcare professionals.

The new 'super-speciality' cancer treatment will be available at the hospital through the NHS from 2018.

"VPS Healthcare has been encouraged by the UK Government's ongoing policy to support health and pharmaceutical companies, and we believe that our investment in this dynamic sector will not only ensure that we play a key role in supporting this initiative, but will also help to grow and develop the next generation of medical breakthroughs," said 38-year-old Vayali, the youngest recipient of the Pravasi Bharatiya Samman Award in 2014.

He said that the new London hospital represented a major investment for VPS Healthcare and is its first entry into the UK market.

VPS Healthcare is recognised as a Global Growth Company by the World Economic Forum and is also a member of the MENA Regional Partnership Community of the WEF.

The company is holder of the Guinness World Record for largest Simultaneous Self-Examination for Breast Cancer.

Welcoming the investment, the Mayor of London Boris Johnson said: "This is tremendous vote of confidence in London's thriving life sciences sector as well as the skills and talent of our amazing healthcare professionals.

"London is a world leader in medical sciences and through MedCity we are working to generate the jobs and growth that will propel this important sector to even greater things."