Drama at hospital: Jagan loses cool; TDP men stage protest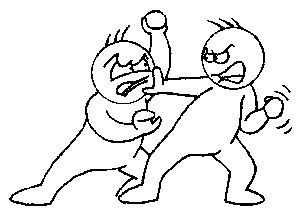 Vijayawada: High drama prevailed at a Government hospital when YSR Congress President Y S Jaganmohan Reddy got into a heated argument with Krishna District Collector Babu Ahamed, while police resorted to lathicharge to control protesting TDP workers.
"Right from the police to the (district) Collectors, all are corrupt. I will send you all to central jail," Jagan shouted during his argument with Ahamed.
Jagan also snatched a purported copy of the post- mortem report from the duty doctor of the Government area hospital even as Telugu Desam workers staged a protest against the YSRC leader's visit to console victims of the bus mishap.
Tension prevailed at the hospital when the TDP workers tried to block Jagan's car even as police resorted to lathicharge to quell the mob.
Jagan alleged that the TDP Government did not even conduct a proper post-mortem on the bus driver's body to determine whether or not he was drunk.
"The Chandrababu Government is taking no action despite such ghastly accidents as the buses belong to the TDP MPs. The travel agencies obtain permit for one bus but run five buses with the same permit," the Leader of Opposition alleged.
It all happened when Jagan reached the hospital in Nandigama to console victims of the bus accident, which took place in Krishna district early today.
The Collector, who was also present there, tried to snatch the post-mortem report from Jagan, infuriating the latter. "It's not proper to snatch the report from the doctor," Ahamed was heard telling the Opposition leader as they got into a heated argument.
Meawhile, TDP workers, who reached the spot, shouted "Jagan go back".
After a while when Jagan started going out and got into his car, the ruling partymen tried to block the vehicle's path. The YSRC leader made a quick exit even as police resorted to lathicharge.