Either pay the hospital or go to Jail: Court to Fortis patient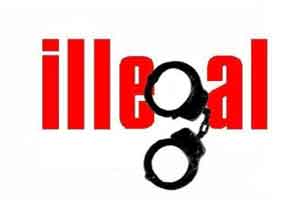 Chandigarh: Almost every functioning hospital/ healthcare institution in the country, has indeed encountered case(s), where patients coming to the hospital, are unable or flatly refuse to pay the complete bill once the treatment is over. Many private healthcare organisations have indeed starting taking full advances before surgeries or/and providing discounts to the needy ones in order to support them.

There are indeed also those cases, where a patient promises to pay post the treatment, providing cheques and demand drafts, only for the hospital to later find out that these modes of payments are not going to be honored. One such case was encountered by the Fortis Mohali, where a patient, one VST Malik came for intestinal perforation repair with peritoneal toilet and feeding jejunostomy in 2014.  TNN reports about the case, stating that the patient was admitted in the hospital from 19th to 29th November, 2014 for the treatment and a sum of Rs4.05 lakh was the total amount chargeable for his treatment. The said patient paid Rs 2.05 lakh at the time of discharge from the hospital, and for payment of rupees two lakh, he issued a cheque to the hospital. The said cheque was soon dishonoured on 11 December with the remark 'insufficient funds'. For the purposes of the payment the hospital sent him a legal notice on 1 January 2015, for payment of the balance amount within the stipulated period. However, with no response from the patient, the hospital knocked on the gates of the Chandigarh District Court.

During the hearing, the counsel for the patient argued that the complaint was filed by the hospital was a false and frivolous, and that the hospital had misused the cheque in question issued as security at the time of admission. It was further contended that the total amount payable was around Rs2.48 lakh, and no amount was outstanding.

The hospital in response produced on record a bill dated 4 December 2014, clearly showing that the total amount of the bill was Rs 4.05 lakh  out of which, the accused had deposited only Rs 2.05 lakh, and the balance amount of rupees two lakh was outstanding. The hospital also produced the said bounced cheque for the court's consideration.

The court after going through the evidence clearly observed that cheque had been dishonoured for the want of funds and had been signed by the patient to discharge his liability to the hospital.

As a result, holding the patient guilty under Section 138 of the Negotiable Instruments (NI) Act, 1881, the Chandigarh District Court directed to patient to pay rupees two lakh to the hospital by March 7, failing which he would have to undergo one-month rigorous imprisonment, as he was held guilty under Section 138 of the Negotiable Instruments (NI) Act, 1881.