CBCT imaging plays a key role in localisation and management of odontomes: BMJ Case Report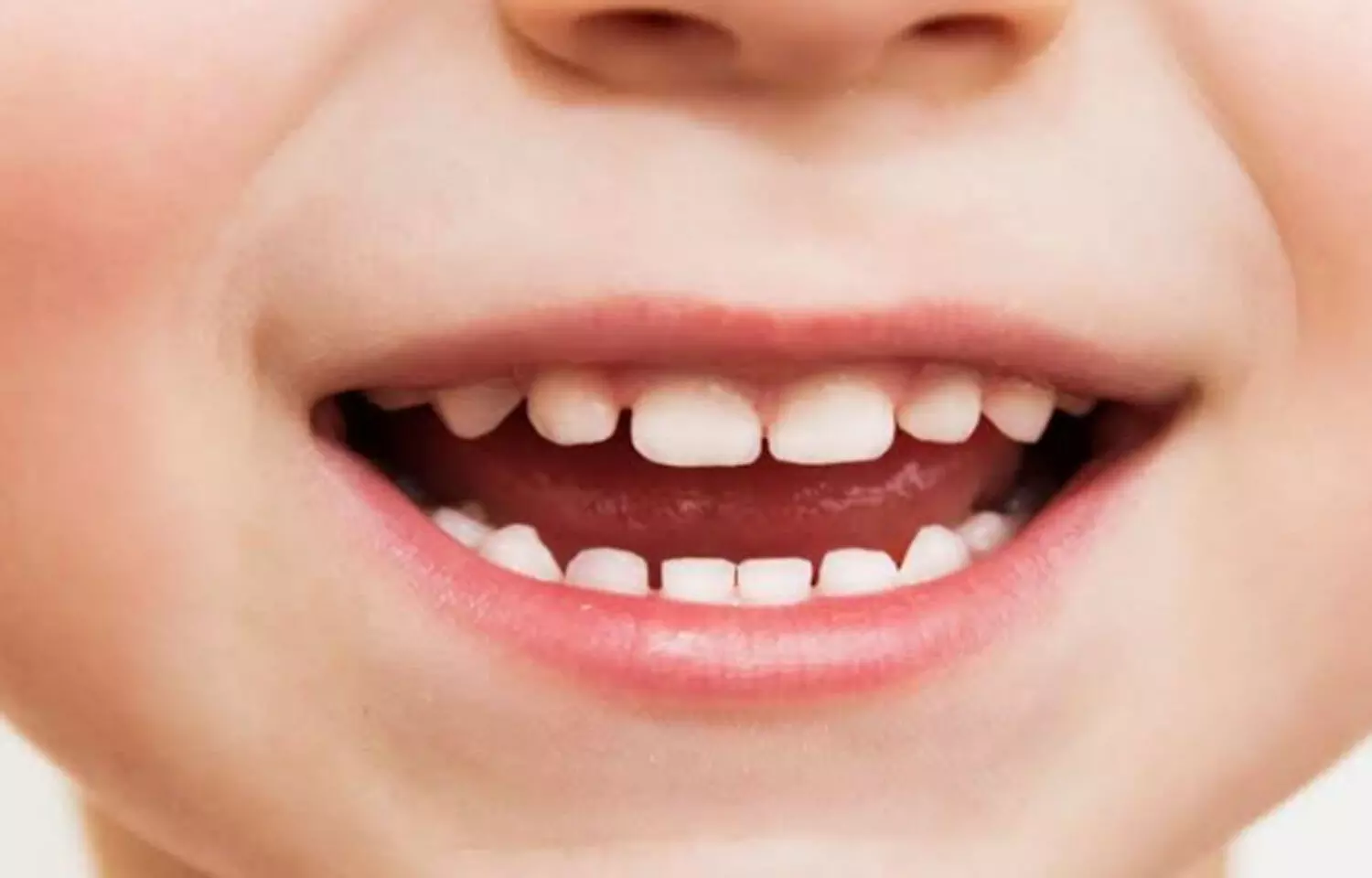 Unerupted permanent maxillary incisors pose significant aesthetic and functional problems, thereby requiring comprehensive treatment. The prevalence of non-eruption of permanent incisors is 2%, often involving the maxillary central incisors (~70.6%).

A major cause for impaction of maxillary incisors is the obstruction of eruption by supernumerary teeth and odontomes, while other causes include developmental dental anomalies and ectopic positioning of tooth buds. Odontomes, being the most common odontogenic tumours, are dental hamartomas that constitute 22% of benign odontogenic tumours. Though odontomes are mostly asymptomatic, they may present with altered tooth eruption patterns and non-vitality of adjacent teeth or may become symptomatic following local infection.
Broadly, odontomes are classified into compound and complex types, with compound odontomes further classified into denticular, particulate and denticuloparticulate types. They are rarely associated with syndromes like Gardner's syndrome and Hermann's syndrome.
Ideal management of odontomes involves removal of the obstructing odontome without disturbing the follicle to allow spontaneous eruption of the impacted tooth. This is generally observed in teeth with incomplete apex formation. If the tooth fails to erupt after 12 months, the tooth is exposed, and eruption is facilitated via bonded brackets.
Case Description
An 11-year-old male patient reported to the dental clinic with the chief complaint of non-eruption of the upper left front tooth. No relevant medical, dental and family histories were reported.
Extraoral examination revealed no significant findings, while intraoral examination revealed missing #21 with no other hard tissue abnormalities. No signs of swelling or inflammation were found on soft tissue examination.
CBCT imaging was advised, which revealed the aetiology for non-eruption of #21 to be the presence of compound odontome. An impacted supernumerary tooth with incomplete root formation was seen on the palatal aspect, at the level of apices of #11 and #12.
Multiple radiopaque structures bearing minimal resemblance to tooth structure were seen on the palatal aspect of the arch in relation to the apical and middle third of root of #22, suggestive of compound odontome.
Differential diagnoses considered include fibro-osseous lesions, ameloblastic odontoma and adenomatoid odontogenic tumour.
A full-thickness palatal flap was raised following administration of local anaesthesia, and guttering of palatal bone was done to expose the impacted rudimentary tooth and compound odontome for its surgical removal. Since #21 had an immature apex, follow-up after 6 months revealed spontaneous eruption of the tooth with no subsequent complications.
Learning points
► CBCT imaging plays a key role in the localisation of odontomes and subsequent treatment planning.
► Early management of impacted anterior teeth is crucial to avoid dental complications like loss of space and midline shift.
► Typically, the impacted maxillary incisors erupt spontaneously following removal of the obstruction, eliminating the need for complex treatment procedures.
► A higher incidence of cystic changes and resorption of roots of adjacent teeth are observed in case of delayed treatment.
Source: Marappa Sathyamoorthy SK, Chakrika H, Dhinakaran M. BMJ Case Rep 2021;14:e244457.
doi: 10.1136/bcr-2021- 244457
Source : BMJ Case Report