Allergic Rhinitis- Standard Treatment Guidelines by Government of India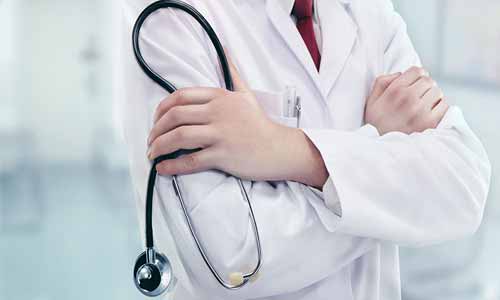 Ministry of Health and Family Welfare standard treatment guidelines on allergic rhinitis
Allergic rhinitis is allergic inflammation of nasal airways.
Ministry of Health and Family Welfare, government of India has released Standard Treatment guidelines for Diagnosis and Treatment of Allergic Rhinitis. Following are its major recommendations.
WHEN TO SUSPECT/ RECOGNIZE
Introduction: When a foreign protein (allergen) is inhaled by a previously sensitized
individual, a reaction between the allergen and the antibodies takes place on the nasal
mucosa. This inflammatory reaction presents as itching in the nose, sneezing and nose
block.

Allergic rhinitis may be seasonal or perrineal. Allergic rhinitis is found to co exist with Bronchial asthma, nasal polyps, sinusitis, adenoid hypertrophy, Eustachian tube dysfunction and otitis media.
INCIDENCE IN OUR COUNTRY
No exact data are available in our country.

DIFFERENTIAL DIAGNOSIS
The diagnosis is clinical. The differential diagnosis would include

1. Vasomotor rhinitis

2. Hormonal rhinitis in pregnancy, hypothyroidism etc

3. Nasal block due to deviated nasal septum

4. Immotile cilia syndrome

5. Specific rhinitis caused by granulomatous diseases like wegener's and
sarcoidosis.

PREVENTION AND COUNSELLING

Allergic rhinitis can be prevented by environmental control measures and allergen
avoidance by reducing outdoor exposure during pollen season. For indoor allergens
prevention would include:

1. Covering mattresses with impermeable covers

2. Washing of bed linen every two weeks in hot water

3. Avoidance of exposure to pets

OPTIMAL DIAGNOSTIC CRITERIA, INVESTIGATIONS, TREATMENT & REFERRAL CRITERIA
AT SECONDARY HOSPITAL/ NON METRO SITUATION
CLINICAL DIAGNOSIS: the diagnosis is essentially based on history. The basic evaluation
should include:

1. Complete ENT examination

2. Nasal examination for condition of nasal mucosa and polyps if any.

3. Evaluation of respiratory system to exclude asthma

]INVESTIGATIONS:

1. complete blood count,

2. Absolute eosinophil count.

3. X Ray of paranasalsinuses.

4. Other investigations based on associated conditions

]TREATMENT:

1. OUT PATIENT:

1. Nasal decongestants: avil, cetrizine, fexofenadine etc

2. Nasal Steroid sprays: Fluticasone, Mometasone, Budesonide etc

3. Oral steroids: for refractory cases and those with asthma.

2. DAY CARE: nil

3. INPATIENT:

1. Surgical procedures like septoplasty, adenoidectomy with or without
grommet insertion, polypectomy may be required.

2. Manangement of comorbities.

REFERRAL CRITERIA:

1. Extensive nasal polyposis

2. Associated complications not manageable in the centre.

AT TERTIARY HOSPITAL/ METRO SITUATION
CLINICAL DIAGNOSIS: nasal examination is complemented with nasal endoscopy under local
anaesthesia.

INVESTIGATIONS:

1. Allergy skin testing

2. IgE estimation if available

3. CT Scan of paranasal sinuses

TREATMENT: Additional measures which may be required are

1. OUT PATIENT: antihistamines, nasal steroid sprays, leukotrienne antagonists and
oral steroids.

2. DAY CARE/ INPATIENT:
1. Septoplasty

2. Endoscopic sinus surgery

3. management of comorbidiites.

N. REFERRAL CRITERIA:

1. In adequate facilities for any of the above.
6
DEVIATED NASAL SEPT
The above guideline has been developed by the Ministry of Health & Family Welfare, Govt. of India. Group Head Coordinator of Development Team Dr J M Hans Ex-HOD Dept. of Otorhinolaryngology Dr.RML Hospital New Delhi