Azithromycin Reduces S.aureus in Microbiome of Refractory chronic rhinosinusitis: Study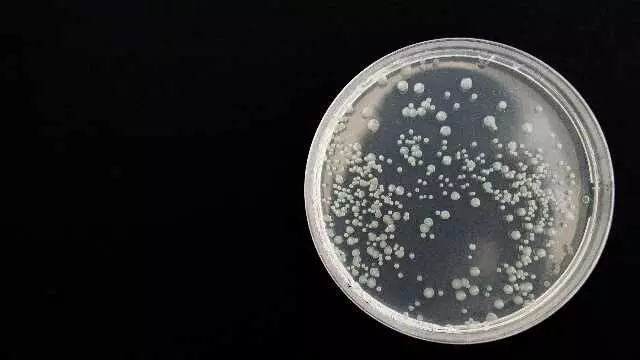 The sinonasal microbiome is believed to play an important role in the pathophysiology of refractory chronic rhinosinusitis (CRS). In the AZI-CRS study, researchers have reported azithromycin as a potential additional therapeutic option, as it significantly decreases Staphylococcus aureus abundance in the sinonasal microbiome in refractory CRS patients. The study findings were published in the journal International Forum of Allergy & Rhinology.

Chronic rhinosinusitis (CRS) is a heterogeneous condition
affecting the paranasal sinuses. It is one of the most common inflammatory diseases with an incidence and prevalence superior to 10%. Unfortunately, more than 30% of patients do not respond to standard medical and surgical treatment, thus continuously increasing the symptomatologic and socio-economic burden of this disease. Researchers of the Centre de Recherche du Centre Hospitalier, de l'Université de Montréal (CRCHUM), Canada, hypothesized that the addition of azithromycin (AZI) to the treatment regimen of patients with refractory CRS failing conventional medico-surgical treatment will be beneficial in a symptomatologic and endoscopic level. Therefore, they conducted a study to evaluate changes in the microbiome following a 4‐month course of low‐dose azithromycin. Assessing microbiome alterations following such a treatment may help identify the underlying mechanisms of this drug.
AZI-CRS was a phase 4, randomized, placebo-control, double-blinded study of 48 adults with refractory CRS. Researchers randomly assigned patients to receive either 250 mg of azithromycin or placebo three times weekly for four months. During this time, daily budesonide saline irrigations were continued. They collected sinonasal swabs by endoscopically‐assisted method before treatment initiation and at the end of it, and sent for 16S ribosomal RNA gene sequencing. They used a high‐resolution ANCHOR pipeline to infer and annotate putative species. They compared the two patient groups using DESeq2 differential abundance analysis.
Key findings of the study were:
From initiation to the end of azithromycin treatment, researchers noted that the patients treated with azithromycin showed a significant difference in beta diversity analysis along with a significant decrease in 71 different operational taxonomic units (OTUs) of Staphylococcus aureus (false discovery rate [FDR] < 0.05) obtained from the differential abundance analysis.
However, these changes were not observed in placebo‐treated patients.
By the end of treatments, they found that azithromycin‐treated patients had a significant decrease in 29 different OTUs of S. aureus (FDR < 0.05) when compared to placebo.
The authors concluded, "A 4‐month course of 250 mg of azithromycin 3 times weekly in patients with refractory CRS significantly decreases S. aureus abundance in the sinonasal microbiome. Considering the pathogenic role of S. aureus in the refractory CRS population, azithromycin may constitute an additional therapeutic option to help control this disease."
For further information:
Article Source :
International Forum of Allergy & Rhinology