Gastroesophageal Reflux increases morbidity After Tonsillectomy in Kids: Study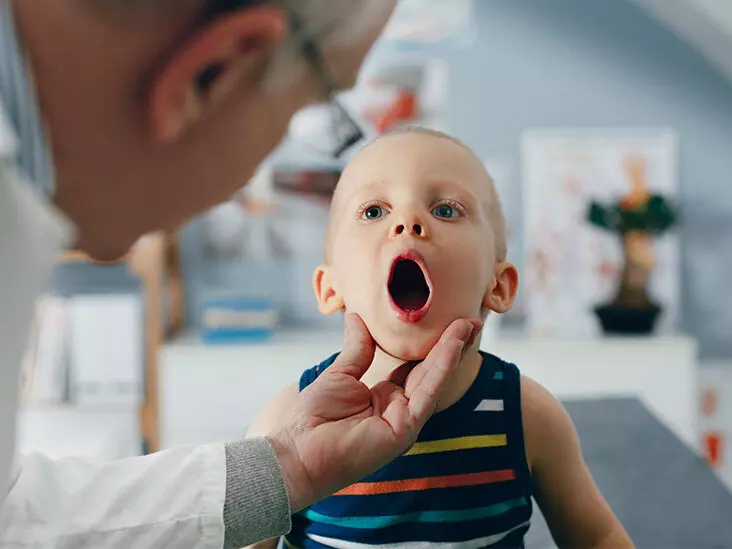 Gastroesophageal reflux (GER) has been identified as a risk factor for complications following pediatric tonsillectomy. In a study, researchers have reported that children with GER experience poorer outcomes after tonsillectomy. The study findings were published in The Laryngoscope on July 18, 2020.

A growing amount of evidence has correlated poorer post-tonsillectomy outcomes among children diagnosed with reflux. Specifically, reflux has been shown to predict worse pain and more frequent bleeding, early airway complications and increased length of hospitalization.
However, these studies have been limited by the lack of prospective design and small sample size. Therefore, researchers of the Perelman School of Medicine at the University of Pennsylvania, USA, conducted a study to examine outcomes after tonsillectomy among children with GER using a nationwide database. They also analysed the duration of hospitalization and total charges after admission.
It was a cross‐sectional review of the Healthcare Cost and Utilization Project (HCUP) Kids' Inpatient Databases (KID) from 2012 and 2016. Researchers assessed the database for bleeding rates, length of stay (reported in days), respiratory complications, and total hospitalization charges. They identified 21,232 children who had a tonsillectomy with or without adenoidectomy, with 1,683 (7.9%) diagnosed with GER.
Key findings of the study were:
Upon evaluation, the researchers noted that the rate of primary haemorrhage was not statistically different between groups.
They found that the patients with reflux were more likely to have respiratory complications, aspiration pneumonitis, and hypoxemia during their hospital course.
They also found frequent noninvasive ventilation and reintubation in this population.
They further noticed that children with reflux had a longer duration of postoperative admission (3.8 vs 2.3 days) and higher total hospital charges ($47,129 vs $27,584).
Upon multivariable regression analysis, they observed that reflux remained a statistically significant indicator of aspiration pneumonitis, hypoxemia, invasive and non‐invasive ventilation, as well as the length of admission.
The authors concluded, "Children with GER were significantly more likely to experience inpatient complications following tonsillectomy. Further, the length of admission was higher compared to children without reflux. These results suggest that children with GER experience poorer outcomes after tonsillectomy and highlight the role for appropriate preoperative counselling and planning in this patient population".
For further information:
Article Source :
The Laryngoscope