Nasal corticosteroid questionable for treating anosmia due to COVID-19, Study reveals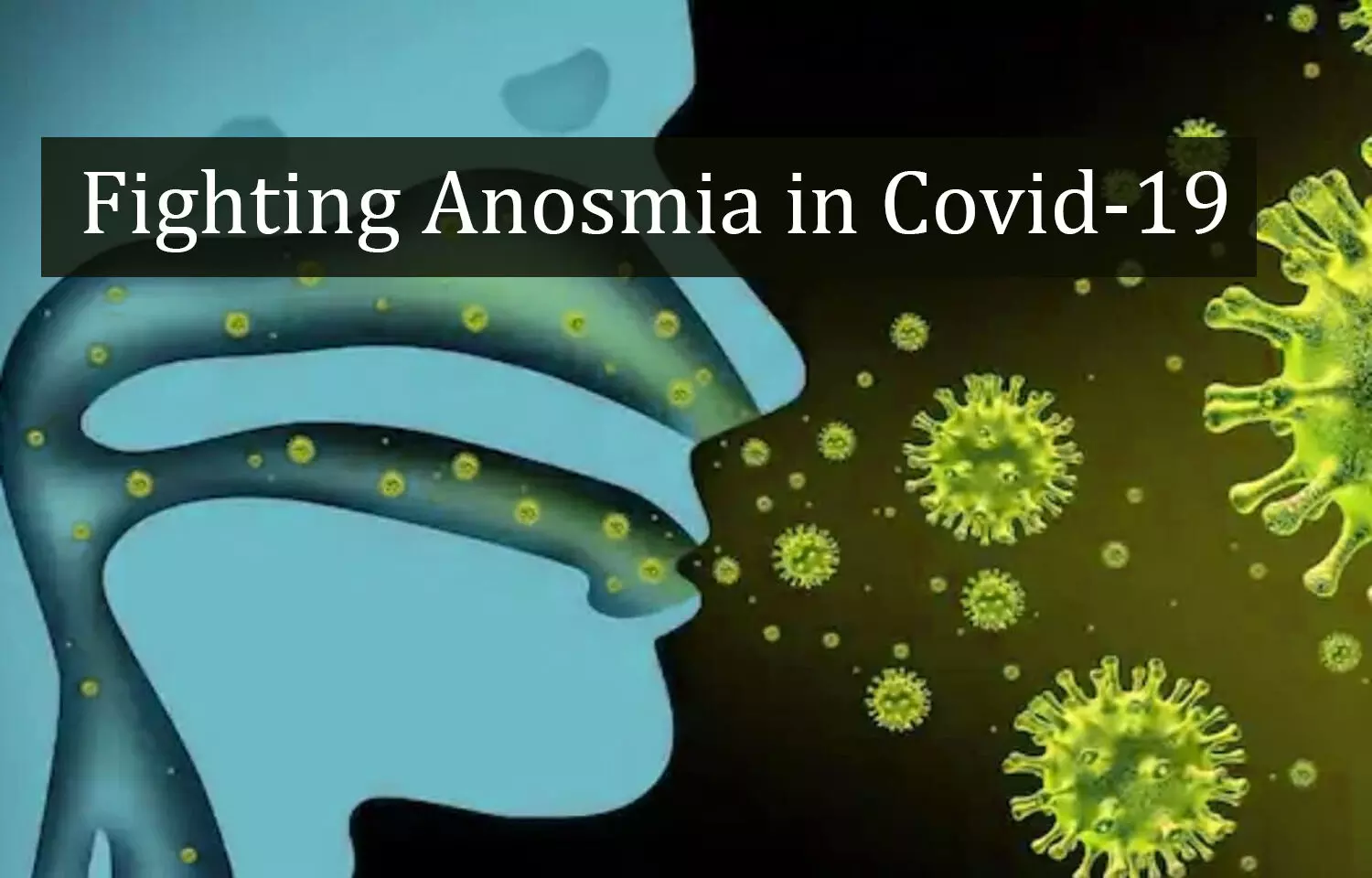 According to a recent research published in the American Journal of Otolaryngology, investigators have noted that the use of nasal betamethasone to facilitate the recovery time of acute anosmia is not advised in patients suffering from COVID-19.
Anosmia is a common debilitating symptom of the novel coronavirus disease 2019 (COVID-19). Currently, there is no satisfactory treatment of anosmia.

Hence, Rasheed AliRashid and colleagues from the Department of Surgery, College of Medicine, Tikrit University, Tikrit, Iraq carried out the present study to evaluate the therapeutic effect of nasal betamethasone drops in the recovery of olfaction in COVID-19-associated anosmia.
The authors designed the present study as a randomised, double-blind, placebo-controlled clinical trial. In total, 276 PCR-confirmed COVID-19 patients who were presented to the outpatient clinic with anosmia were enrolled in the study.
In the betamethasone group, 138 participants received nasal drops of betamethasone 3 times daily until recovery for a maximum of one month. Similar dose of 9% NaCl drops was administered to 138 participants in the placebo group.
The results that were highlighted include-
a. The median age of participants was 29 years (IQR 23–37).
b. Among them, 198 (71.7%) were females.
c. Ageusia was co-presented with anosmia in 234 (84.8%) of participants.
d. In this study, 83% of participants had recovered from anosmia within 30 days, with a median recovery time of 13 days (IQR 8–18).
e. Compared to placebo, nasal application of betamethasone drops has no significant effect on the recovery time of anosmia (hazard ratio 0.88; 95% CI 0.68–1.14; P = 0.31).
Therefore, the authors concluded that "The use of nasal betamethasone to facilitate the recovery time of acute anosmia is not advised. In addition, age, smoking status, the duration of anosmia at presentation, and the co-presentation of ageusia with anosmia are important determinant covariates for the recovery time of anosmia."
Further clinical trials, which take these covariates into account, will need to be undertaken, they further added.
Source : American Journal of Otolaryngology