Impact of Biologic Therapy on Surgery for Chronic Rhinosinusitis With Nasal Polyposis: An Editorial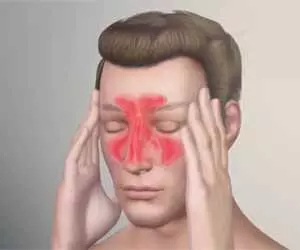 An Editorial article written by Dr Rakesh Chandra published in Ear, Nose & Throat Journal has very vividly detailed Biologic Therapy impact on Surgery for Chronic Rhinosinusitis With Nasal Polyposis.

Perhaps the most notable advancements in pharmacotherapy in the 21st century have been in the area of cell signal modifiers, or ''biologic'' therapies, using monoclonal antibodies. Simultaneously, specialists have learned a great deal about the pathophysiology of chronic rhinosinusitis (CRS), especially regarding cytokines generated by both epithelial cells and conventional inflammatory cells. Much investigation is particularly elucidated these pathways for CRS with nasal polyposis (CRSwNP), implicating TH2 cytokines including IL4, IL13, and IL5. This is consequently led to monoclonal antibodies directed against the actions of these cytokines and/or their receptors. Although initially indicated for other inflammatory conditions, additional indications have been secured specifically for the treatment of CRSwNP.
Level 1 evidence has established utility of these therapies with regard to the patient reported and objective outcome measures, notably including olfaction, congestion, and polyp size. This has led to improvements in patient quality of life as well as needs for oral steroid therapy, which has obvious implications given the side effects and complications associated with chronic or frequent systemic steroid use.
For decades, the cornerstone of management for CRS has been endoscopic sinus surgery. Furthermore, patients with CRSwNP, especially when associated with comorbid asthma, are known to require more frequent revision surgery compared to CRS patients without polyps. The introduction of these biologic therapies has a potential to change the landscape regarding rates of surgical intervention for CRSwNP. The first question is whether patients with CRSwNP can be treated by these medications primarily, averting surgery altogether. For patients with extensive disease at presentation, this would seem unlikely given that biologic therapies typically result in an approximately 2-point reduction in total nasal polyp score, suggesting a potentially significant residual burden of disease could remain.
Surgery after failed conventional medical therapy, in contrast, can achieve complete disease removal. The other question is whether biologic therapies will be utilized routinely to avert the need for repeated or revision surgeries in patients with CRSwNP, an effect that has been demonstrated. Under this scenario, patients are well aware that they carry this diagnosis and are usually undergoing scheduled follow-ups at regular intervals and are on maintenance medical therapy.
Patients who nonetheless develop symptomatic, recurrent CRSwNP can hypothetically be treated with biologics to stabilize or reverse the disease, rather than progressing to where further surgery is necessary. It is in this group of patients where rates of surgical intervention could certainly decline. This possibility is underscored by data in a 52-week study of dupilumab showing that maintenance therapeutic benefit can be achieved even with reduced dosages after 24 weeks. Exactly where these treatment modalities fall into the therapeutic algorithm remains to be elucidated.
These novel dynamics should inspire rhinologists to adapt to the changing landscape. Specifically, rather than considering ourselves simply as ''sinus surgeons,'' they should embrace a role the curator of comprehensive disease management.
Second, one must demonstrate value in the craft. This includes emphasizing endoscopic surveillance and the role of other potentially more cost-effective therapies, including office polypectomy, intranasal corticosteroid placement, including drug-eluting stents, and innovative intranasal steroid delivery devices, such as the exhaled breath-actuated system. The role of endoscopic sinus surgery cannot be minimized.
Health economic modeling demonstrates that, currently, surgery for CRSwNP is more cost-effective than biologic therapy, by a ratio of approximately 10:1, for a similar improvement in quality-adjusted life years. As costs for these novel interventions potentially decreases over time, it is incumbent to determine at what point these cell signal modifiers, or ''biologic'' therapies, provide a value-added addition to patient management algorithms.
It should also be noted that the utility of biologics in reducing the need for further surgery is variable and may differ among the presently available monoclonal antibodies, each of which has a unique mechanism of action in modulating TH2 inflammatory pathways. This inspires a role for rhinologists in determining the optimal phenotypes (or endotypes) of patients who are most likely to benefit from biologic therapy and in the selection of the appropriate pharmaceutical.
In summary, the advent of these new treatment options has significant potential for changing specialists' role in the therapy of CRSwNP, and it is incumbent to adapt to the evolving landscape in management of this disease.
Source: Rakesh Chandra; Ear, Nose & Throat Journal
Source : Ear, Nose & Throat Journal