ERCP without Consent : Hospital told to pay Rs 62,000 Compensation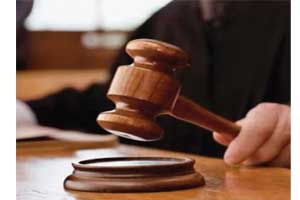 Nashik: A city-based private hospital has been directed by the District Consumer Grievances Redressal Forum to pay compensation of Rs 62,000 for deficiency in providing proper treatment for gall bladder stones.
The hospital was also accounted for conducting Endoscopic Retrograde Cholangio Pancreatography (ERCP) procedure without seeking permission from the patient or her relatives and also not having ICU facility and infrastructure at the hospital .
"The patient should be given Rs 50,000 as there was a deficiency in service by the hospital. The hospital should also give Rs 7,000 for mental harassment and Rs 5,000 for the costs incurred," the court noted in its judgement
The case concerned a female patient who was admitted to Bhagwati Hospital in Rane Nagar after experiencing chronic stomach pain on 10
th
October 2016. She was diagnosed with stones in her gall bladder. She underwent operation through Endoscopic Retrograde Cholangio Pancreatography (ERCP) where an incision was made in the bile duct to remove stones from the gall bladder.
The complainant alleged that the doctor conducted the
surgery
without taking permission from her or her family.  The patient further claimed that after the surgery, she could not recover at all.
Her condition kept on deteriorating and by 13
th
October, she was unable to pass urine. She was then rushed to the Apollo Hospital where it was informed that her pancreas was injured during the last surgery. It was also mentioned that about 13 liters of water was removed from the body and the complainant was discharged after ten days.
Read Also: Failure to diagnose Fetal deformity: Doctors directed to pay Rs 36 lakh Compensation
The patient then went to Mumbai for treatment where she was informed that the stones were still present in her body. A laparoscopy was conducted by the specialist doctors to remove the stones from the body. The operation performed in a Mumbai hospital was a successful one.
The patient then moved to the Consumer Forum in June 2017 to register a complaint against the the Hospital for not performing the appropriate surgery due to lack of the proper infrastructure, including the ICU and failed to inform her relatives about the procedures in ERCP. She alleged that she asked for refund but was refused the same. She complained to the forum that she had to spend 5.43 lakh in the entire procedure.
However, the doctor claimed that the treatment was carried out as per protocol and that there was no deviation. Both the patient and her relatives were clearly apprised of the issues. They have also advised laparoscopy after the treatment failed but the patient and her relatives chose the other way, reports
TOI
.
The forum in its judgment found the hospital guilty and ordered it to pay compensation of Rs 50,000 for performing surgery without obtaining the consent of the patient along with deficiency in the infrastructure.