Ernakulam Medical College: Faculty members not paid salaries for 4 months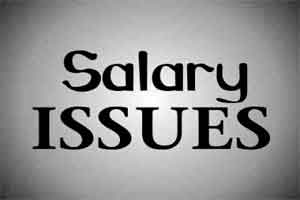 Ernakulam: Faculty members associated with Government Medical College, Ernakulam are considering legal recourse in connection to their non-payment of salaries after not receiving their dues for as long as the last 4 months
According to media report, the 70 odd faculty members of the medical college did not receive their salaries for the last four months. This makes almost 50 percent of the medical teachers without pay at the medical college
The main reason for the same has been cited to be procedural delays to this effect. Six years back, the government had taken up the quasi-government institution functioning under the Ministry of Co-operation's
Cooperative
Academy of Professional Education (CAPE), however, integration issues continue to be bothersome.
There were several meetings and discussion that were held to resolve the matter. The affected faculty members decided to move to the court in this regard.
Read Also: No PG Admission without MCI recognition: Ernakulam Medical College discontinues General medicine course
A senior faculty member told the Hindu, "We had already approached the court in an earlier case. The government had given assurances on protecting the service on many occasions, but the final direction in this regard says otherwise
Another faculty member informed the daily, "Loss of service means that the 13 years spent in the medical college would go blank in one's career."
The process of incorporating salary structure into the government process has somewhat failed to be on time with only a few receiving pay slips from the Accountant General's office.
"We were told that the January salary would be given this month, but nothing has happened so far," the faculty member added.
Medical Dialogues had recently reported that recently GMC Ernakulm lost a total of 3 PG medical seats, after it failed to get the recognition of the Medical Council of India (MCI) for the PG medical seats for the MD Medicine course.
Read Also: 
No PG Admission without MCI recognition: Ernakulam Medical College discontinues General medicine course