ESIC sanctioned 62 percent post of doctors, nursing staff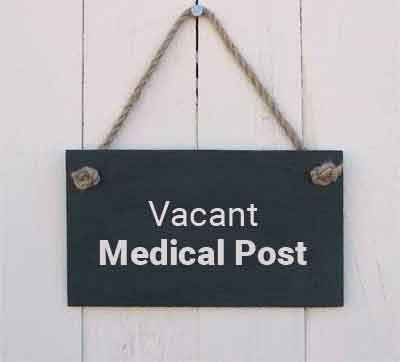 NEW DELHI: State-owned Employees' State Insurance Corporation's (ESIC) over 62 percent sanctioned posts of doctors, specialist, nursing and para-medical staff are vacant, Parliament was informed.
There are 10,016 vacancies of doctors, specialist and nursing and paramedical staff against the sanctioned post of 16,100 posts in ESIC, Labour Minister Santosh Gangwar said in a written reply to the Rajya Sabha.
According to the reply, there are 5,204 vacancies of nursing & paramedical staff in the ESIC against sanctioned post of 13,170.
Similarly, there are 2,039 posts of general duty medical officers, out of which 561 are vacant. It has 891 sanctioned post of specialists & super specialists against which 319 are vacant.
The minister told the House that the service rendered by the ESIC Hospitals to its beneficiaries/patients is generally satisfactory and any shortage of doctors/nurses in the hospital is fulfilled by engagement of contractual staff as a short-term measure and process of regular recruitment is also undertaken along with.
Listing the steps being taken to fill vacancies, he said 40 percent of the sanctioned posts under the GDMO (General Duty Medical Officer) sub-cadre in the ESIC hospitals are being filled with senior residents by medical superintendents at local level.
Besides, he said 10 Senior Residents per 100 beds have also been sanctioned over and above the sanctioned post of GDMOs. These are also filled by medical superintendents locally.
He also told the House that the medical superintendents have been authorised to recruit super specialists and specialists on contract basis till regular incumbents become available.
Medical superintendents of ESIC hospitals have also been authorised to engage, under certain situations, nursing & para-medical staff through agencies on short term basis.
Besides, the process for recruitment of nursing & paramedical staff on regular basis has already been initiated, he added.