Experts say inclusion of technology in healthcare can bring positive result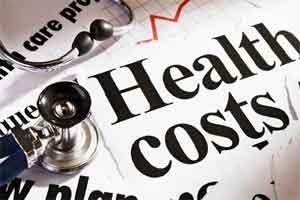 Kolkata: Adoption of technology in the healthcare industry can bring in positive changes, experts opined at a discussion here.
At the Healthcare Conference on "How IT can help hospitals in patient-centric services", organised jointly by Indian Chamber of Commerce (ICC) and Woodlands Hospital yesterday, Mr Debasish Mallick, former Advisor for West Bengal Health Department & Director, Srerampore Computers, highlighted the importance of technology adoption in the healthcare industry.
He discussed some of the challenges involved, such as Remote Patient Monitoring to impact and improve post-hospital care, care for elderly patients at home and helping hospitals to become Patient-Centric in its own capacity.
He argued that though with technical advancement, healthcare providers and patients have become more informed than ever before, technology adoption in healthcare is still very low even in western countries. He felt that there was a need for medical record digitization and more patient-centric data to transform healthcare. At the same time, he also highlighted the importance of cybersecurity and regular network auditing.
Mr Sudip Roy, founder of TICKTO & IT Advisor of AMRI Hospital informed the audience that globally connected health market was set to grow at a CAGR of 26.54 per cent during 2016-2020. He stated that access to new, diverse data and open datasets were fuelling new drug discovery and making clinical trials and research more efficient.
'With the penetration of technology, Telemedicine and Health apps are making it possible for physicians to see patients virtually, outside the physical walls of hospitals or clinics,' he said.
Mr S.K. Rudra, AGM & HeadGroup IT Infra, Communications & Information Security Management, CK Birla Hospitals, highlighted the importance of data security with the importance of digitisation of healthcare. He felt that information security was as critical as patient security and emphasized on regular Information security audit.
Mr Rajasekhar Nandyala, Product Manager-HMS, GGK Tech, opined that in this digital age, there was a demand for better value across affordability, quality and outcome dimensions, by buyers of healthcare, especially with the change in demographic pattern. He explained the importance of Artificial Intelligence (AI) and Robotics Process Automation (RPA), the latter being capable of reducing manual routine tasks in insurance eligibility and claims management.
Mr Sandeep Lal, Director, GL Technologies, discussed the recent advancements in technology and its usage in the healthcare industry, including chatbots and voice interpretation, interlinked with AI. He felt that the industry needs an auto-communication mechanism to communicate with the patients.
Mr Pradeep Saha, senior vice-president- IT, Max Healthcare, explained the values of Electronic Health Records (EHR) and its role in the effective care and bringing down the mortality rate. He demonstrated how technology can help prevent Hospital Acquired Infections and wrong medications or ordering of Restricted Antibiotics.
Dr Rajesh Gupta, general manager-IT, Medanta, stated that IT was playing an important role in the healthcare industry, driven by data, self-service kiosks and app-based interfaces. He focused on the importance of technology in chronic disease management, Telemedicine, Predictive Analysis, Remote Patient Monitoring, among others.
Mr Prashant Sharma, Co-Chairperson, ICC National Expert Committee on Healthcare, felt that the use of IT in the Indian healthcare industry was far less than its use in banking, commerce or almost any other industry. He also discussed how ICC was promoting technology adoption in the healthcare industry.